If you're looking to change careers, it may not be an easy task. Not only might you need to pick up new skills, connections, and qualifications. You may also have to battle all the mental resistance that comes with making any major life change. Yet, many people do it.
In fact, according to a recent study conducted by Indeed of 662 full-time U.S. workers from a variety of industries, 49% of participants had made a dramatic career change. And of the ones that hadn't made a career change, 65% were either thinking about it or had thought about it in the past.
So, perhaps all you need is a roadmap to get you from point A to point B. And that's exactly why I've created this guide — to give you actionable steps you can take to figure out how you can change careers!
Let's dive right in by first looking at some common reasons why people change careers.
Why Do People Change Careers?
Looking again at that study conducted by Indeed, five main reasons caused the majority of people to make a career change.
They were unhappy in their previous job/sector. (81%)
They wanted greater flexibility. (79%)
They wanted to earn more money. (79%)
They didn't feel challenged or satisfied. (78%)
They wanted more opportunities for career advancement. (77%)
Do any of those hit the nail on why you're ready to change your career? If not, here are a few more common reasons:
You're in an industry that's dying and you know a career change needs to happen sooner or later
Your current career no longer aligns with your values and goals
You've discovered a new career path that could be more fulfilling
You've realized you may never be able to build your desired lifestyle in your current career
These are all good reasons.
As I'm sure you can imagine, though, suddenly deciding to stop doing that thing you do 40+ hours per week is no walk in the park. But do the pros outweigh the cons?
Pros And Cons Of Changing Your Career
No matter how old you are, the industry you're in, or the education you have, switching careers comes with a list of pros and cons you should be aware of.
Let's start with the cons.
If you change careers, you may experience:
A temporary drop in your salary and social status
A steep learning curve to reach the same skill level and job title in a new field
Judgment from others who favor linear career advancement
Frequent self-doubt and feelings of imposter syndrome
Less free time as you take the steps to make a career change happen
Although these cons are, in most cases true, they're not what you should focus on. Because, if you do, you may never have the career you want!
The pros make it all worth it!
If you change careers, you could also:
Find a career you enjoy waking up to do every morning
Earn more money in the long run because you're more motivated to progress in the new career
Live a more satisfying life with balance and less stress
Accelerate your personal and professional growth by taking on new challenges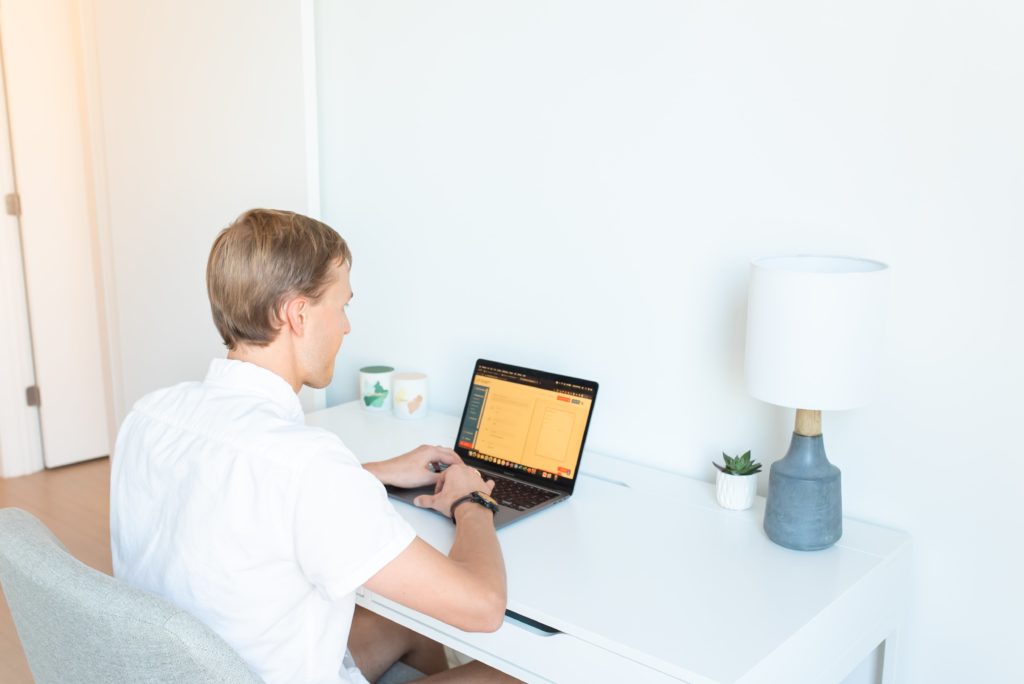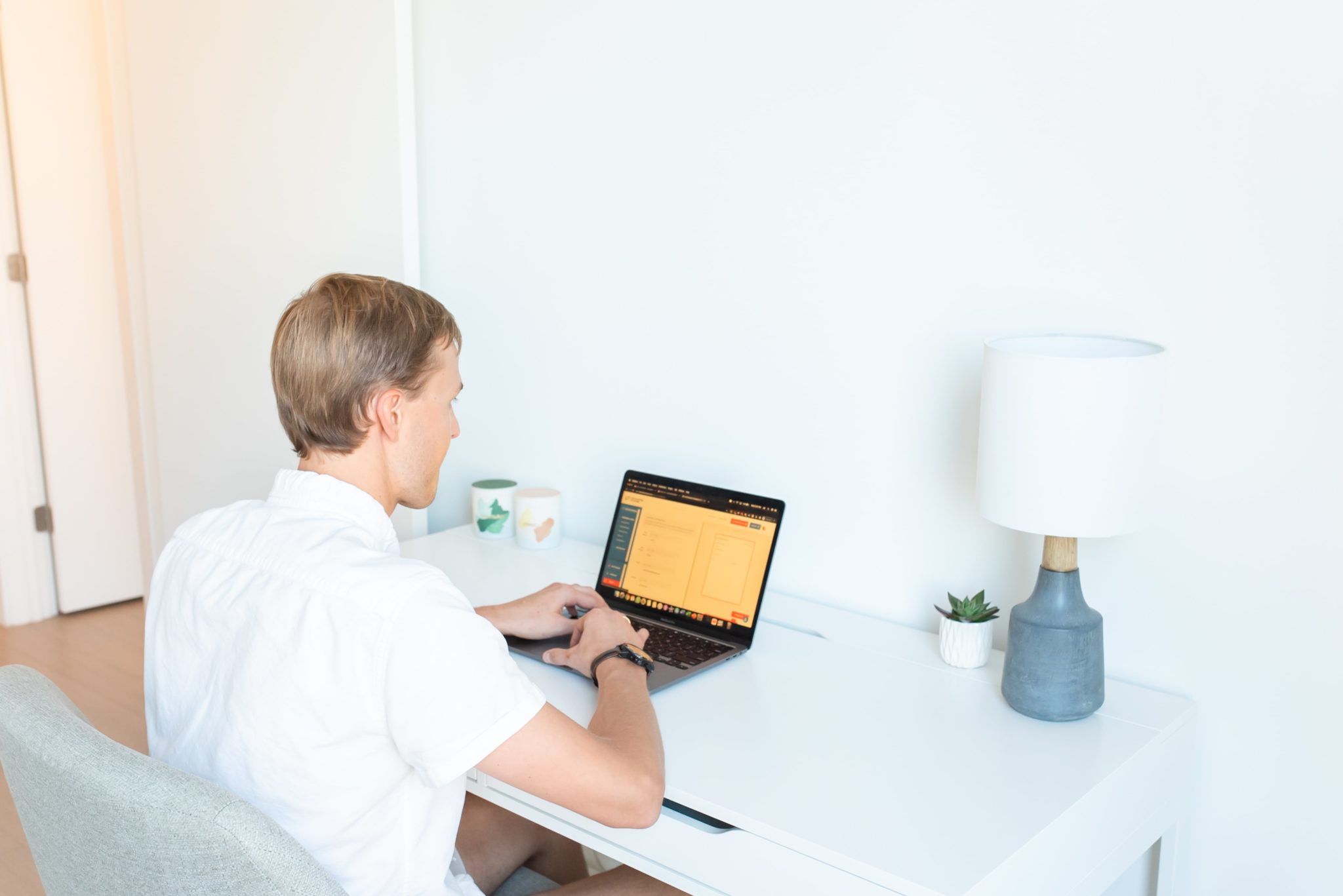 How To Successfully Change Careers
Like I said before, change isn't easy — at least not if you view it as something big that you have to do all at once. But you know what is much easier? Taking small steps towards your goal each day!
So, here's how you can successfully change careers — not all at once, but by moving one foot in front of the other day after day.
Step #1: Assess What You Do & Don't Want From A New Career
You may know without a doubt why you want to quit your job. But do you know what you want from a new one?
If not, you should take some time to figure that out before jumping into a new career path. Because the last thing you want to do is find yourself right back at square one a few months from now, right?
That's why I recommend starting with some self-reflection on what you really want to do with your life. Ask yourself questions like:
What are my values? (e.g. making the world better, providing a better life for my family)
What are my priorities? (e.g. money, work-life balance)
What are my strengths? (e.g. creative, analytical, communication)
What are my interests? (e.g. tech, education, healthcare)
Step #2: Make A List Of Interesting Career Paths
Now that you've answered those questions, make a list of potential careers that align with your values, priorities, strengths, and interests.
And don't just rely on careers you know off the top of your head. Do some research. You may want to consider using a resource like the National Career Development Association, or taking a career aptitude test to help expand your options.
Either way, once you have a list, pick the 5 career paths you find most interesting and move onto the next step.
Step #3: Connect With People In Those Careers
Making connections, also known as networking, is the most important step you can take to successfully change careers. Why do I say that? Because making a connection with someone in your desired new career gives you the chance to:
Learn what skills are most valuable from someone who's already working in this career
Find out what type of things you'd actually get to work on in this new career
Expand your network (ideally at companies you might want to work for)
Gain all the information you need to really execute step 5 of this guide
When you're ready to start applying, having connections is also an important factor in how likely you are to succeed. According to one study, 40% of hires come from referrals. And as someone trying to enter a new industry, that's an advantage you can't afford to pass up!
Step #4: Upgrade Your Skills
A new career could mean you need to learn a whole new set of skills. But oftentimes, you just need to supplement the skills you already have by learning the new industry's core technical skills.
Now, this doesn't mean you need to go back to school — unless, of course, the new job will require a new degree (e.g. doctor or lawyer). Otherwise, you'll be just fine upgrading your skills by:
Taking online/in-person courses
Taking online/in-person certification programs
Learning from industry experts via books, blogs, video tutorials, etc.
If you're unsure of what skills you should learn and where you should learn them, try asking the connections you made in step 3.
And don't just learn the skills. Use them in your current job, volunteer projects, or side hustles! Because it's not enough to just list what skills you learned on your resume. Future employers will want to know what you can do with those skills.
Step #5: Demonstrate The Value You Can Bring To A New Career
You know what stops most people from following through on their plans to change careers? Job descriptions that include words like, "3+ years of relevant experience required."
Fortunately, in some cases, there's a way to get around that. How? You demonstrate that — even if the formal work experience on your resume says otherwise — you have the skills and experience to do the job.
The best way to do this is by creating a Value Validation Project. This approach involves taking a problem currently being faced by the company and putting together a project to present them with a potential solution.
Yes, this takes more work and effort than just applying to jobs online with your resume and cover letter. But, often, it's worth it. It shows initiative. And, if executed well, helps you stand out, even among candidates who have more traditional experience.
Step #6: Connect The Dots In Your Narrative
Switching from one career to the next doesn't always make sense on paper. Employers will wonder how your experience in your previous field has prepared you for this new one. So, why leave them seeing that connection up to chance? Connect the dots for them.
Rewrite your resume so that you're using the same language and highlighting your experience in the same way as people in this new industry.
And, in your cover letters and answers to interview questions, walk the potential employer through the reason you're making your career change.
For example, if you're a teacher trying to become a product manager, you may not think you have the background to make this transition seem logical. But, you do! Connect the dots in your narrative by discussing your project management and problem-solving skills. How have these skills you've honed in the classroom prepared you for this next step in your career?
Step #7: Be Persistent & Follow Up
Remember, changing careers can be challenging. And, unless everything goes perfectly (it probably won't), giving up will likely cross your mind at least once or twice. But, if you really want to change your career, don't be discouraged! Keep taking small, persistent actions.
That may mean you need to repeat some of these steps a few times. It also means you may need to follow up on job applications and emails to network with new people. Because, sometimes, all it takes to reach success is trying one more time.
Final Thoughts
If you think changing careers is hard, you're correct! But it is absolutely possible with the right approach. I hope this guide helps you go from just pondering what your life could be like after changing your career to taking action toward making it happen.
Follow the 7 steps laid out in this post:
Assess What You Do and Don't Want from a New Career
Make a List of Interesting Career Paths
Connect with People in Those Careers
Upgrade Your Skills
Demonstrate the Value You Can Bring to A New Career
Connect the Dots in Your Narrative
Be Persistent and Follow Up
And for more tips on the best way to approach finding a new job (i.e. through connections and referrals instead of aimlessly applying online), check out my guide on How to Get a Job Without Connections!