When we think of interviewing in a professional context, the first thing that comes to mind is a traditional job interview.
You come into the office, meet with a few senior-level employees, and have a (slightly nerve-racking) discussion regarding your candidacy for a job opening at the company.
Job interviews are a cornerstone of the career world — but there's another highly valuable form of professional interviewing that can have a tremendous impact on your career: informational interviews.
An informational interview is quite different from a traditional job interview — and less common. But the benefits can be extremely rewarding, which is why you should strongly consider utilizing informational interviews to cultivate your career.
In this article, we'll be exploring:
What an informational interview is
How to land an informational interview
How to prepare for an informational interview
The best questions to ask in an informational interview
Additional tips and best practices
To start…
What Is An Informational Interview?
As opposed to a traditional job interview, an informational interview is not held with the intent to land a job offer. Rather, as the name suggests, it's simply a casual conversation for the purpose of learning/gaining insights.
Your primary goal during an informational interview should be to develop a better understanding of your interviewee's role, company, and industry. As such, you should aim to conduct interviews with accomplished professionals who work in the field you wish to advance in.
Doing so will benefit you by:
Exposing you to new knowledge and ideas that can help you grow in your career.
Providing a networking opportunity to forge a valuable professional relationship.
Shedding light on 'a day in the life' of a job role you may want to pursue (either now or in the future).
In addition to the benefits above, it's also possible that your interviewee will be impressed by the conversation and refer you to an available position within their company.
So, while an informational interview is more casual than a job interview, you'll still want to bring your 'A-Game' by looking sharp, being thoroughly prepared, and by asking the right questions.
How To Land An Informational Interview
Alright, we've covered what an informational interview is, now let's discuss how to go about landing one. There are multiple networking strategies that could work in this context, but here's the main approach I'd recommend starting with:
Use LinkedIn to find professionals in your field of interest. If you don't already have an interviewee in mind, head over to the LinkedIn search bar to scout for potential targets. You can refine your search by including specific titles, companies, and locations. For example, suppose you're interested in Account Management within the tech space. You might search for 'Microsoft Sr. Account Manager New York' to find successful pros in that field who work at a world-class tech company.
Obtain their contact information. Often, a person's first + last name and company are all you need to determine their corporate email address. To do this, simply plug their name/company domain into my free tool, Mailscoop.io! Then, confirm the results from Mailscoop using an email verification tool (I recommend Mailtester).
Do some research on the individual before reaching out. This is the key step that will make your outreach message stand out. Spend some time reviewing their social media profiles and any other public-facing content you come across (e.g. blog posts, YouTube videos, etc.). The goal here is to find something interesting that you can reference in your email to them — thus making it more personalized.
Craft your cold email. Now, with the info you've gathered, draft an outreach email that references one of the unique angles you came across in your research. For example, you could mention a project the individual is working on, a topic they're passionate about, a career move they've made, or an article/social media post they wrote. Explain why you found the angle interesting/relevant, then segway into a friendly request for a quick chat to pick their brain (i.e. an informational interview)!
For more details on the process above — and how to utilize informational interviews to land your dream job — be sure to check out my ultimate guide on How To Get A Job Anywhere Without Applying Online!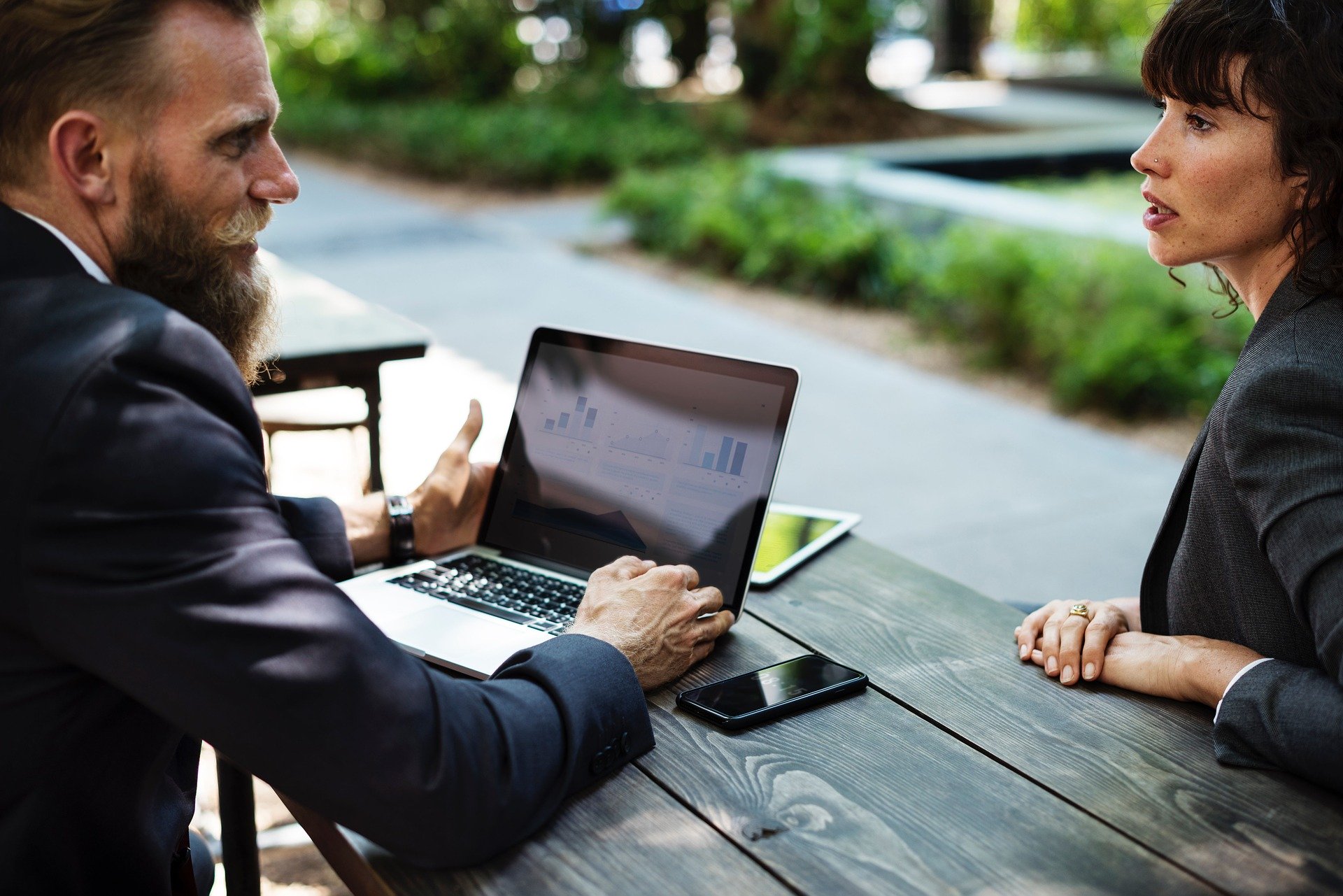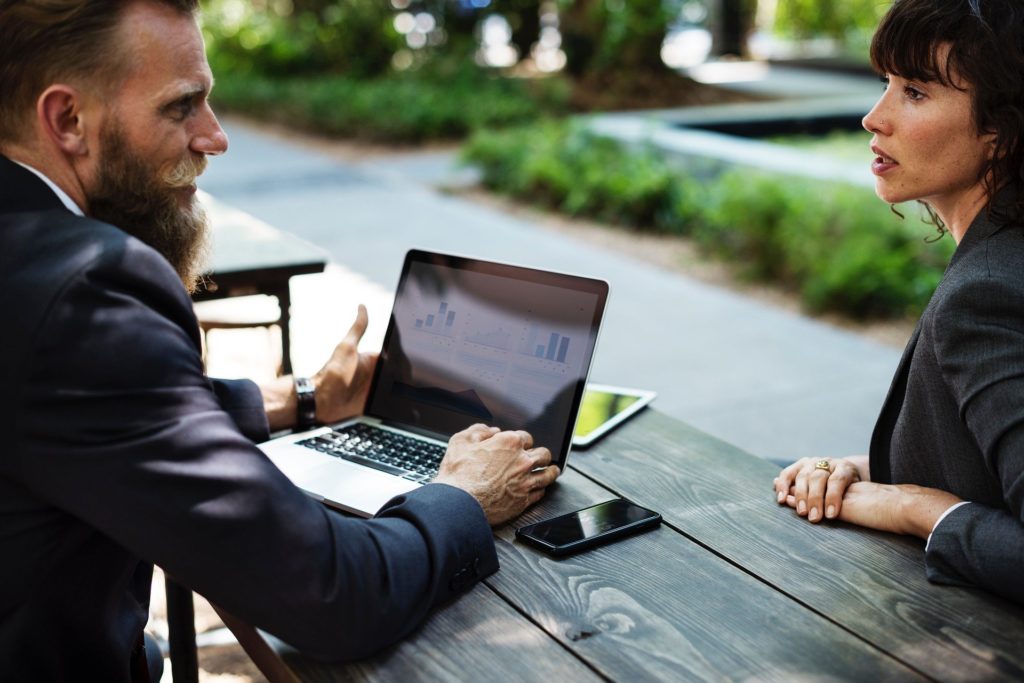 How To Prepare For An Informational Interview
As mentioned previously, the relaxed nature of an informational interview is no excuse to wing it. To maximize the value of the interaction, you need to be thoroughly prepared to ensure the exchange is productive.
When preparing for an informational interview, the most important step is to compile a series of thoughtful questions to fuel the conversation. (In the next section, we'll provide a list of the best questions to ask).
In addition to writing down your questions ahead of time, you should also research both your interviewee – which you likely already did during the outreach phase (see above) – and the company they work for. The more well-versed you are, the more equipped you'll be to hold a compelling, individualized conversation.
For more details on how to perform pre-interview research, refer to my article, How Top Performers Prepare for Job Interviews. While this article is geared toward job interviews, the same principles can be applied to informational interviews!
10 Best Questions To Ask In An Informational Interview
To aid your preparation, here's a list of the top 10 questions you can ask in an informational interview:
#1: Can you briefly walk me through the career path that led you to your current role?
This is a great way to kick off the conversation because it provides some background/context within a chronological flow.
#2: Can you describe what your typical workday looks like?
This fundamental question will paint a picture of your interviewee's day-to-day activities and responsibilities.
#3: What are the most challenging aspects of your job (in general)?
Listening to your interviewee's primary challenges is the key to understanding what their job truly entails.
#4: What are the most rewarding aspects of your job (in general)?
This question is the inverse of #3, balancing it out by shifting the focus to the enjoyable elements of their job.
#5: What's the biggest challenge that you/your team is currently facing?
This is essentially an expansion on #3. But, instead of speaking generally, the goal here is to dig deeper into the present matters at hand.
#6: Are there any upcoming projects/initiatives that you're particularly excited about?
This question is a nice segway from #5, as it pivots to a forward-looking angle with a positive spin.
#7: What are the most important skills needed to be successful in your role?
If you intend to pursue your interviewee's role/title in your own career, you'll definitely want to touch on this point.
#8: What advice would you give to someone interested in pursuing a career as a ?
Like #7 above, this question can yield valuable insights if your goal is to eventually land a position similar to that of your interviewee.
#9: Are there any publications or resources you'd recommend to someone interested in learning more about your field/industry?
This is a great way to wrap up the conversation as it can provide some options for further reading and continued self-education.
#10: Ask at least 3 personalized questions that are specific to your interviewee's job or company.
This last item is not a question itself, but rather, a guideline. You should aim to incorporate 3+ personalized questions based on the research you performed during the preparation phase (refer to the previous section).
Additional Tips And Best Practices
Now that we've covered the top questions you should be asking, let's review some additional tips to optimize the interaction and ensure you leave a good impression:
Wear business casual attire. You don't need to wear a suit, but you should still look sharp (e.g. no t-shirts).
Items to bring to the meeting:
Pens/notepad
Phone on silent mode
Lead with a strong introduction. For a complete guide on this topic, check on my article on How to Introduce Yourself.
Respect your interviewee's time. Your interviewee is likely a very busy person. Try to limit your meeting to a maximum of 30 minutes.
With the information above, you now have everything you need to rock your next informational interview! But you still have one more important task after the interview is over…
The Importance Of Following Up
When a busy professional agrees to meet with you for an informational interview, they're doing you a huge favor. So, it's crucial to send a post-interview thank you email to thank your interviewee for their time.
A follow-up email is not only polite — it also helps to solidify the rapport you built during the meeting. Remember, informational interviews are as much about networking as they are about gathering insights. If you play your cards right, your interviewee may turn out to be a very influential figure in your career's future trajectory!