Do you have a steady, full-time job, yet still feel the urge to try to make more money on the side? You're not alone, and that's why many people pick up side hustle jobs.
With ever-increasing rents, hefty insurance premiums, rampant student loan debt, and unforeseen expenses constantly lurking around the corner, it's common to feel that the salary from your 9-5 just isn't cutting it.
In fact, a 2019 survey by Bankrate found that a whopping 45% of Americans have a second job or side hustle job in addition to their main source of income. And, while many of them do it simply to have some extra spending money, nearly one-third reported they rely on that secondary income to get by.
The good news is, in today's 'gig economy,' there are plenty of lucrative side hustle jobs available — many of which require little to no prior experience!
If you're interested in finding a side hustle job to boost your monthly cash flow, you've come to the right place. Without further ado, here are 10 great side hustle jobs that you can begin exploring today…
#1: Uber/Lyft Driver
Average Pay Rate: $10-20/hr
By now, we've all heard of Uber and Lyft. These popular ride-hailing apps exploded onto the scene in 2010 and, to many, have become a regular facet of everyday life. And, while they've completely transformed the taxi industry from a consumer perspective, they've also created an excellent new opportunity for people to earn money as drivers.
One of the biggest advantages of driving for Uber/Lyft is the flexibility. As a driver, you can go on and off the clock whenever you'd like — so you can easily tailor your hours to your personal schedule.
#2: Delivery Driver
Average Pay Rate: $10-20/hr
Driving for Uber or Lyft isn't the only way to make a nice side-income using your car. Instead of picking up passengers, you could opt to pick up food and other delivery orders to drop off at the customer's location. This could be a great alternative if you don't like the idea of letting random strangers ride in your car.
The three leading companies that have emerged in the delivery space are Postmates, Instacart, and DoorDash — all of which offer the same flexible work hours as Uber/Lyft. Simply go through the sign-up process and start delivering!
#3: TaskRabbit Tasker
Average Pay Rate: varies drastically ($20-80/hr) based on task type, experience, reviews, and location
There's no better example of the on-demand gig economy than TaskRabbit. As a 'Tasker' on TaskRabbit, you'll gain access to a wide variety of odd jobs and errands ranging from help with moving and house cleaning all the way to something as obscure as waiting in line to hold a spot!
For those who hate routine, TaskRabbit can be a great side hustle job because there are so many different types of tasks to choose from — and you'd be surprised how much money you can make. Take Brian Schrier, who once made $70/hour just for folding T-shirts!
#4: House Sitter
Average Pay Rate: $25-45/day
All things considered, house sitting is one of the easiest side hustle jobs out there. You can make a nice chunk of change by simply watching over someone's house and taking care of basic chores like mail collection, plant care, pet feeding, taking out the trash, etc.
Housesitter.com is a leading resource to find house sitting work. You can create a profile and also browse available listings filtered by region (within the US and Canada). Larger metropolitan areas will have more opportunities — so, if you don't see anything in your area, try your local Craigslist page.
#5: Pet Sitter / Dog Walker
Average Pay Rate: $17-22/hr
If you're an animal lover, being a pet sitter/dog walker might just be the best side hustle job of all time…you get paid to spend time with other people's cute four-legged friends! Typical responsibilities will include walking, feeding, and cleaning up after pets — and you'll get bonus points if you have experience administering pet medication.
To get started, check out Wag or Rover to find pet sitting gigs near you (both operate in all 50 states and Rover has branches across Canada and Europe as well).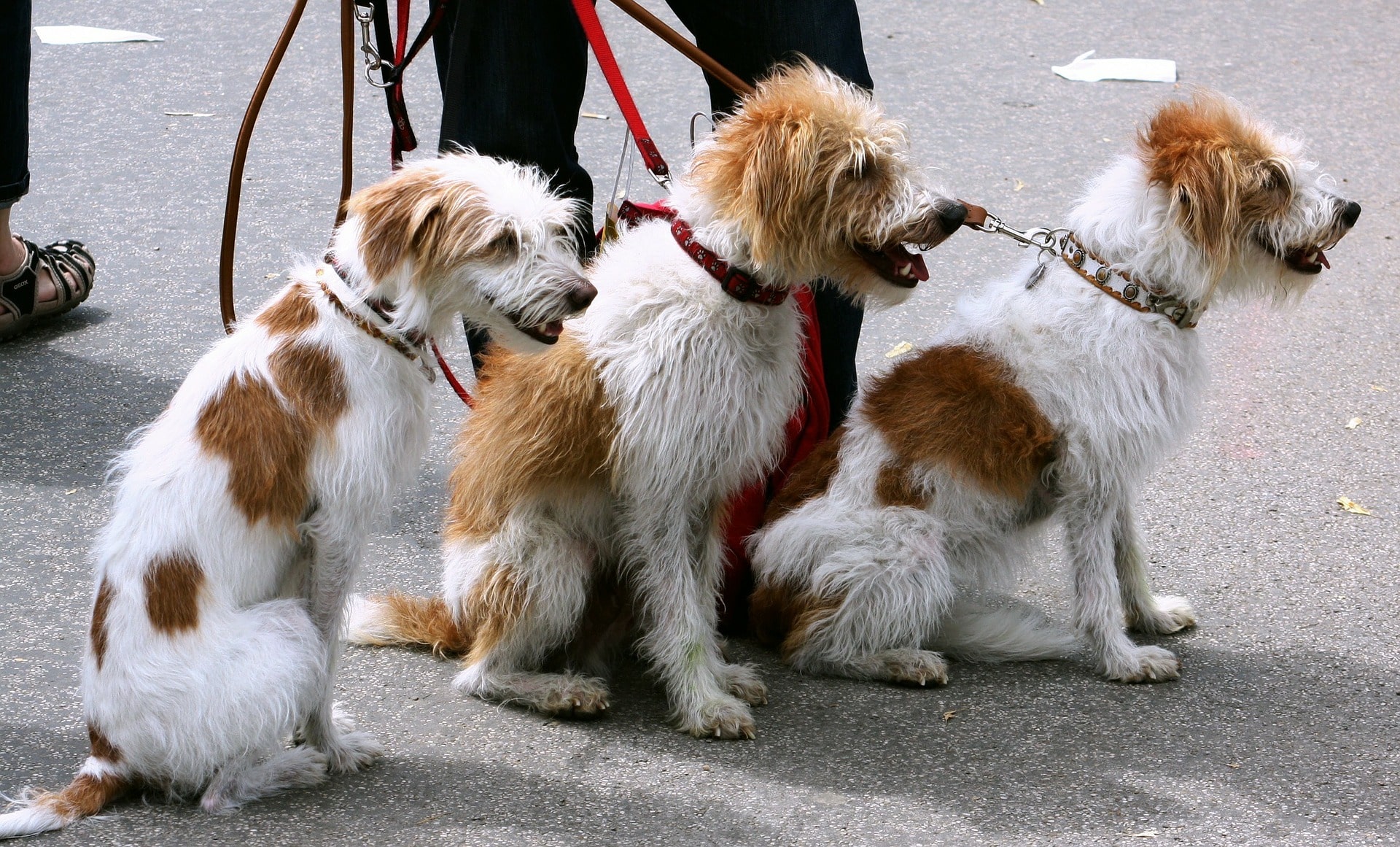 #6: Online English Teacher
Average Pay Rate: $10-40/hr (depending on qualification)
If you're a native English speaker, you already possess a valuable skill that can be converted into a money-making side hustle. With roughly 1.5 billion (yes, with a B!) English learners around the world, the market for teaching English is truly staggering.
Today, there are many online platforms (e.g. VIPKid and Teach Away) you can teach on. However, the qualifications to teach English online are generally steeper than other gigs on this list, as you'll often need a bachelor's degree and a TEFL Certification.
#7: Freelance Writer
Average Pay Rate: $15-35/hr
Do you love to write? Or, did you naturally excel at written assignments in school? If so, you might be well-suited for a side hustle job as a freelance writer. The age of the internet has given rise to content marketing and SEO, which has translated into a large demand for online articles (to be published on blogs and other digital outlets).
One of the most common platforms to find freelance writing gigs is Upwork. But, as with any freelance field, you shouldn't limit yourself to third-party platforms. Some of the best gigs/clients can be found through good old-fashioned prospecting and cold outreach.
#8: Virtual Assistant
Average Pay Rate: $15-35/hr
If you have a knack for staying organized, working as a virtual assistant might be the ideal side hustle job for you. Virtual assistants are hired by busy executives to help them manage their hectic lives. The typical responsibilities of a virtual assistant include overseeing schedules, setting appointments, arranging travel plans, responding to emails, and taking phone calls.
One reason a virtual assistant job is a great side hustle is that you can often do it remotely (i.e. from the comfort of your own home!) and on an independent contractor basis. To find virtual assistant positions, search for the term 'executive assistant' on career sites like LinkedIn and Glassdoor and filter for remote/part-time roles.
#9: Work in a Restaurant / Bar
Average Pay Rate: minimum wage + tips (tipping can vary drastically depending on the venue)
Restaurant/bar work is perhaps the most classic side hustle job — and that's due to several different factors. For starters, there's a huge market for it (just think of how many bars and restaurants there are in your city). Secondly, the barrier to entry is fairly low (for many, working in a restaurant is the first job they ever have). And, lastly, it's common to work evening shifts — which can pair well with your "day job."
To find work in a bar/restaurant, try searching through your local Craigslist page under 'Jobs' > 'Food / Bev / Hosp.' You can also go the traditional route of pounding the payment and inquiring in-person (but try to time your visit during off-hours).
#10: Work for a Catering Company
Average Pay Rate: $10-15/hr + tips
Catering offers similar benefits to the bar/restaurant industry with a relatively low barrier to entry and evening/weekend shifts. As a catering server or bartender, you'll be assigned to various private events ranging from weddings to corporate functions. The work can be highly seasonal, with more events occurring in the spring/summer months.
Like restaurant work, you can find catering gigs by browsing your local Craigslist page. You can also use Google to scout for catering companies in your area and contact them via email. Simply search for 'catering company + city' and 'staffing agency + city.'
Is It Time To Find A New Job?
In this article, we've outlined 10 solid side hustle jobs to bring in more money on top of your primary job. But, while these side hustle jobs are certainly worth exploring, if your current job isn't paying you enough, that might be a sign that you need to reconsider your career path.
My mission at Cultivated Culture is to help people land their dream job so they can love what they do AND get paid well for it! To learn more, check out my articles, What Should I Do With My Life? and How to Get a Job Anywhere With No Connections.
For more ideas on how to make extra money, check out these 10 Side Business Ideas That Can Actually Make You Over $100K!