About Austin Belcak & Cultivated Culture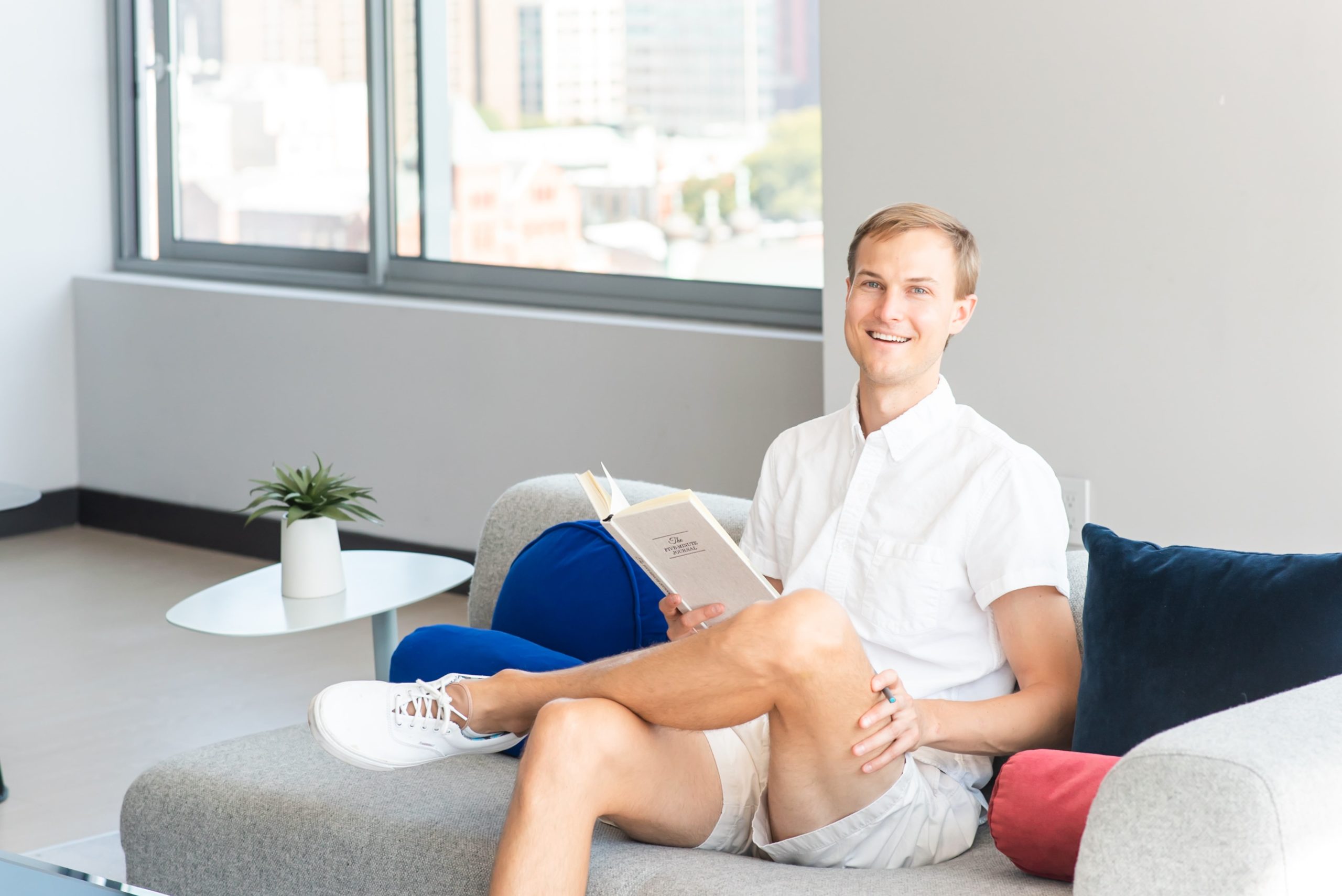 I'm Austin Belcak, founder of Cultivated Culture, and I teach people how to land jobs they love without "traditional" experience and without applying online.
My job search system stems from my personal experience struggling with the traditional process. I graduated from college with a biology degree, and 2.58 GPA, and a job in healthcare that I absolutely hated. I wanted to transition into tech, but nobody would give me a chance.
After 300+ applications and zero results, I decided to ditch the online applications and find a new way in the door. I made it my mission to tear apart the hiring system and understand every single step in the process. A year and a half later, I developed the system that I used to land interviews at Microsoft, Google, and Twitter resulting in a 5+ year career at Microsoft where I was promoted three times and won the company's Platinum Club award.
Now I run Cultivated Culture, a community of 1 million+ job seekers who are looking for more out of their careers. I've helped thousands of people (just like you!) land jobs amazing places like Google, Microsoft, Apple, Amazon, Tesla, Spotify, Goldman Sachs, the NFL, and more. My job search strategies have been featured in places like Forbes, Business Insider, Fast Company, Inc, and more. I've also been featured by LinkedIn News and was recognized as a Top Voice on LinkedIn for Job Searching and Careers.
Why Cultivated Culture?
We are set up for failure from an early age.
For the first 21 years, your life is planned. There is an organized map to success with a clear path. You go to school, you show up when you're told, and if you put in enough time to learn the material front to back, you are successful. The hardest choices we face are deciding which electives to take and struggling with the persistent question of "what do I want to do with my life?"
As college winds down, we have to face the fact that our schools don't offer any kind of guidance on how the "real world" works. We pay hundreds of thousands of dollars to take a bunch of classes that make us "well rounded" and we're supposed to figure the rest out on our own.
It's a broken system.
20 years ago a degree was pretty much the only thing you needed to land a job that paid well. Now, it feels like every role requires 3 more years of experience than we have, even at the entry level. Heaven forbid you decided your current industry isn't for you and you'd like to try something new.
When it finally comes time to apply for the job, 9 times out of 10 the person who is hired is not necessarily the best fit, but the best interviewer. They figured out the "game" and used it to their advantage.
After you've waded through all of that crap and are finally able to land a job, you could find yourself working 10-12 hours per day for far less money than you're worth.
Sound familiar?
Yet, despite the fact that it may take you 30 years to pay off your loans or save up enough for a house, you feel bound to your current company because it allows you to put food on the table every night and enjoy the occasional glass of wine.
But some people seem to have figured it out. The people working at Google, at Tesla, at Facebook. People in their 20s with their own apartments, wearing fancy clothes, eating at the nicest restaurants, and taking exotic vacations. When I graduated college, I became obsessed with one question:
What did these people do differently to be chosen by the top companies in the world?
That question consumed my life. For the next 12 months I researched every aspect of the recruiting process for top companies…and then I went through it myself. I spent countless hours combing through the companies' application processes. I got coffee, and drinks, and dinner with people who received offers from these companies, as well as those who were rejected. I went to over 50 interviews. Interviews at top companies like Google, and interviews at companies you have never heard of. Finally, at the end of each interview, I asked for feedback.
I spent over 2 years gathering as much data as I possibly could on the individuals whose salaries were in the top 1% of their age group (and, frequently, the 1% of the entire population) and who worked for the best companies in the world.
This analysis showed me exactly what set these people apart. Their "secret sauce" was laid out in front of me, plain and simple. Now I want to share these strategies with you.
That's why I created Cultivated Culture.

Giving Back
Taking action is a fundamental part of my nature and the lessons I teach on Cultivated Culture. I'm a big believer in action that goes beyond ourselves, that has an impact on our neighbors, our communities, and the rest of the world. To achieve that goal, I allocate 1% of Cultivated Culture's gross profits to specifically focus on (and invest in) two initiatives:
The first is Climate Change.
Nature was a huge part of my childhood. I grew up exploring forests, climbing trees, fishing, and enjoying sunny New Jersey beaches. Unfortunately, the security of these precious resources is in danger. We are in the middle of a climate crisis that has been building for decades. We need to take immediate action if we want to protect the amazing resources our planet offer us, as well as our neighbors around the globe.
Climate change is a broad issue, affecting the human rights and quality of life of people across the globe — from underdeveloped nations to the wealthy suburbs of America.
I am committed to doing my part by ensuring that Cultivated Culture is, and always will be, a carbon negative business. I calculate my family's personal carbon footprint, as well as the carbon footprint of Cultivated Culture, every year and then make investments to offset those emissions. They include: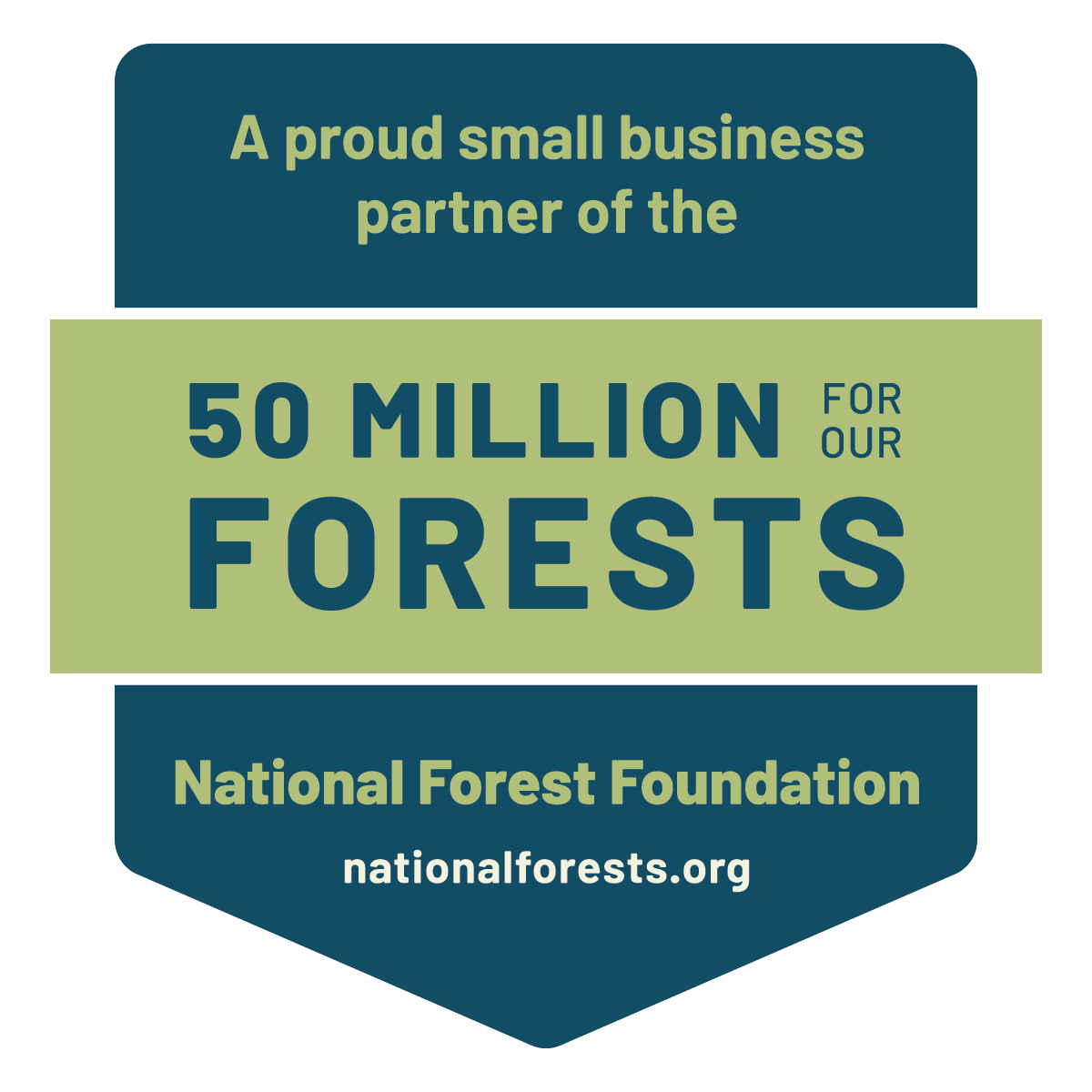 Planting Trees via The National Forest Foundation
Trees are such an amazing part of our planet. They remove carbon from our atmosphere, they support habitats for wildlife, and so much more! Our National Forests are in need of reforestation assistance due to severe natural disturbances, such as disease, pests, and wildfires. I partner with the National Forest Foundation to support their mission of conserving, restoring, and sustaining our National Forests and Grasslands. To date, Cultivated Culture has helped the NFF plant over 2,000 trees 🌲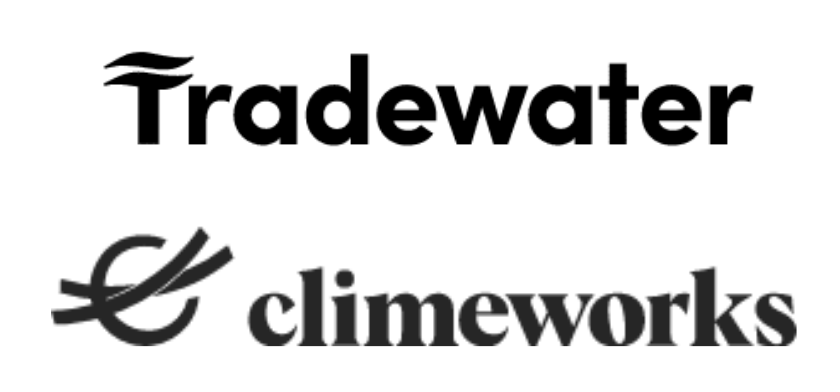 Carbon Offsetting via Tradewater and Climeworks
One of the fastest and most effective ways to reduce climate change is by removing carbon (and CO2 equivalents like methane) from the atmosphere. I contribute to two companies using two different approaches to achieve this:
Tradewater focuses on finding and destroying refrigerants and other gases that have warming potentials up to 10,000 times stronger than carbon dioxide. Tradewater locates sources of these gases, purchases them, and safely destroys them.
This is a highly efficient method with immediate impact. Cultivated Culture's contributions help remove ~20 tons of CO2 equivalents from the atmosphere every year.
Climeworks is a direct air capture technology that effectively "captures" carbon from the air and safely stores it for later use as a raw material. Direct air capture is still in early stages as a technology, so it's not the most efficient way to capturing carbon. Our contributions help remove a modest ~560 lbs of carbon from the atmosphere every year.
That said, the field has a lot of potential! This is a longer term play. I hope our contributions help make a small impact in progressing that technology to help increase its efficiency and effectiveness.
The second initiative is Mental Health for Men.
I'm a sensitive dude, and I have been since I was a kid. I've cried watching TV shows with my wife, I love getting flowers (mainly from my wife), and I've experience a lot of things that have made me feel vulnerable, inadequate, sad, and even depressed. I have a therapist that I meet with bi-weekly to help with those things!
I'm super grateful to have family and friends that support me in those feelings and actions. Problem is, most guys don't. From a young age, they're taught to "be a man." Instead of talking about feelings, they should just "man up." Instead of liking more "sensitive" hobbies, they should like sports and beer! You get my point.
That pressure to suppress emotion and create a "manly" front has led to some serious mental health problems. Suicide is the 7th leading cause of death in men. One man dies from suicide every 60 seconds. Mental health is one of the most damaging and least spoken about issues for men in our society.
As someone who's felt the direct consequences of mental health, I want to help change that.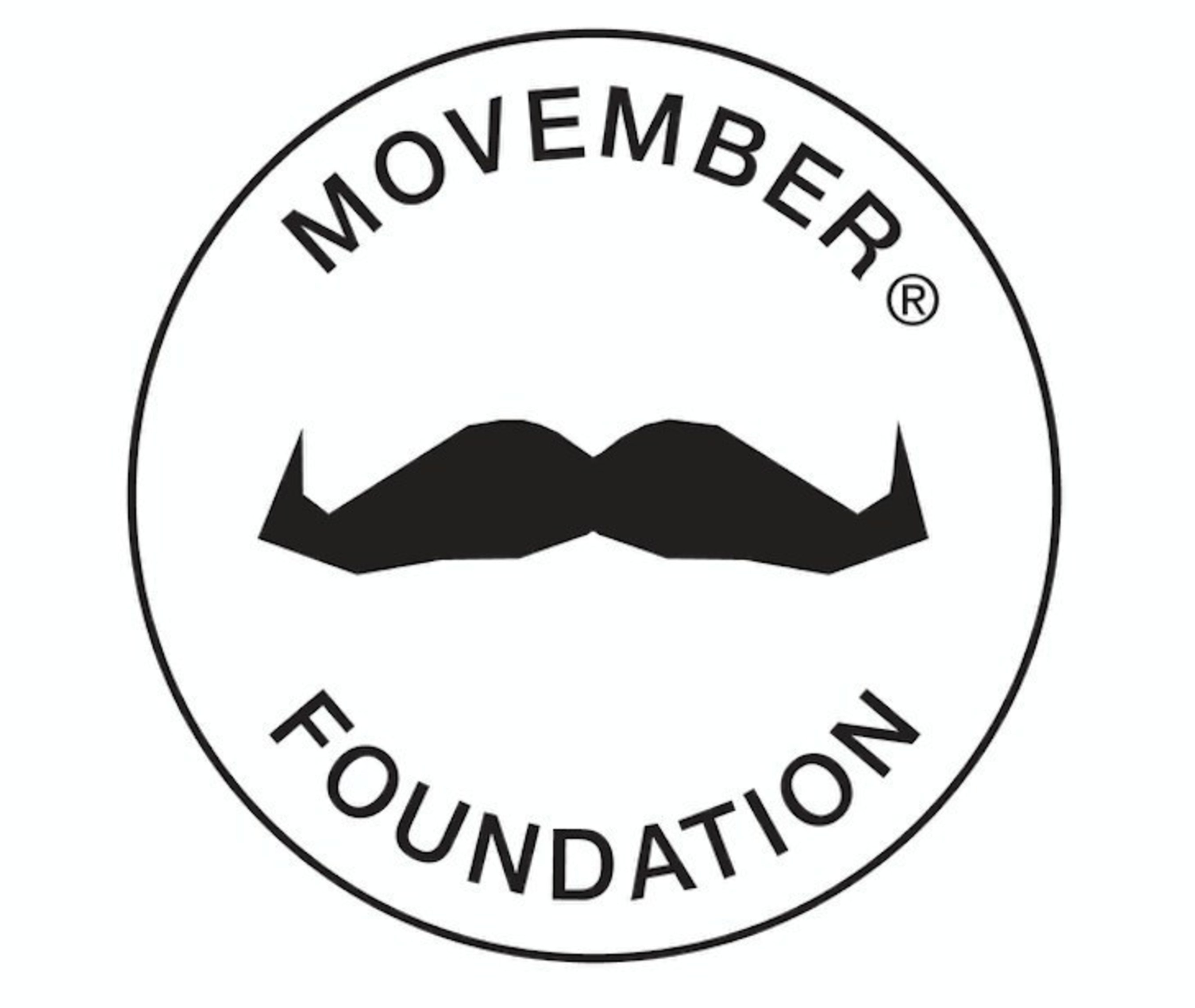 Improving Mental Health In Guys With Movember
Movember is an organization focused on preventing men from dying early. Movember focuses on a range of issues from mental to physical health. Their goal is to reduce male suicide rates 25% by 2030 and I'm working to help them get there!
My mission at Cultivated Culture isn't just to help people improve their quality of life through a fulfilling career that pays them what they're worth. It's to make an impact on the quality of the lives of all of us here on planet Earth.
Thanks so much for taking the time to read a bit more about how we do that.
– Austin