Contrary to what you might think (or what you might have been told) there are proven, step-by-step formulas for reaching these goals.
They aren't very complicated, but they are very hard to find.
My name is Austin Belcak & I am the founder of Cultivated Culture.
When I graduated from college I was making close to nothing at a job I hated. I was putting 1,500 miles on my car every week, was barely able to afford eating Ramen for breakfast, and was swimming in $15,000+ of debt.
I had met and heard of people my age who were already well on their way to success. People who earned top dollar working for the best, and most recognizable, companies in the world. Every night I would ask myself, "How did they do it? What are they doing that I am not?"
I became obsessed with that question over the next 12 months.
I spent my waking hours meeting with, and dissecting, top earners and performers at the world's best companies. I studied their habits, their approach, their routines, and their respective paths to success. I began to discover common threads, repeatable patterns that each of these individuals shared. I used these to craft & plan and then executed it.
Over the next 12 months, I went on 50+ interviews and perfected my system. That system resulted in interviews with Microsoft, Google, Twitter, & Uber and a 5+ year career at Microsoft where I was promoted multiple times and won the company's Platinum Club award. All without "traditional" experience and without applying online: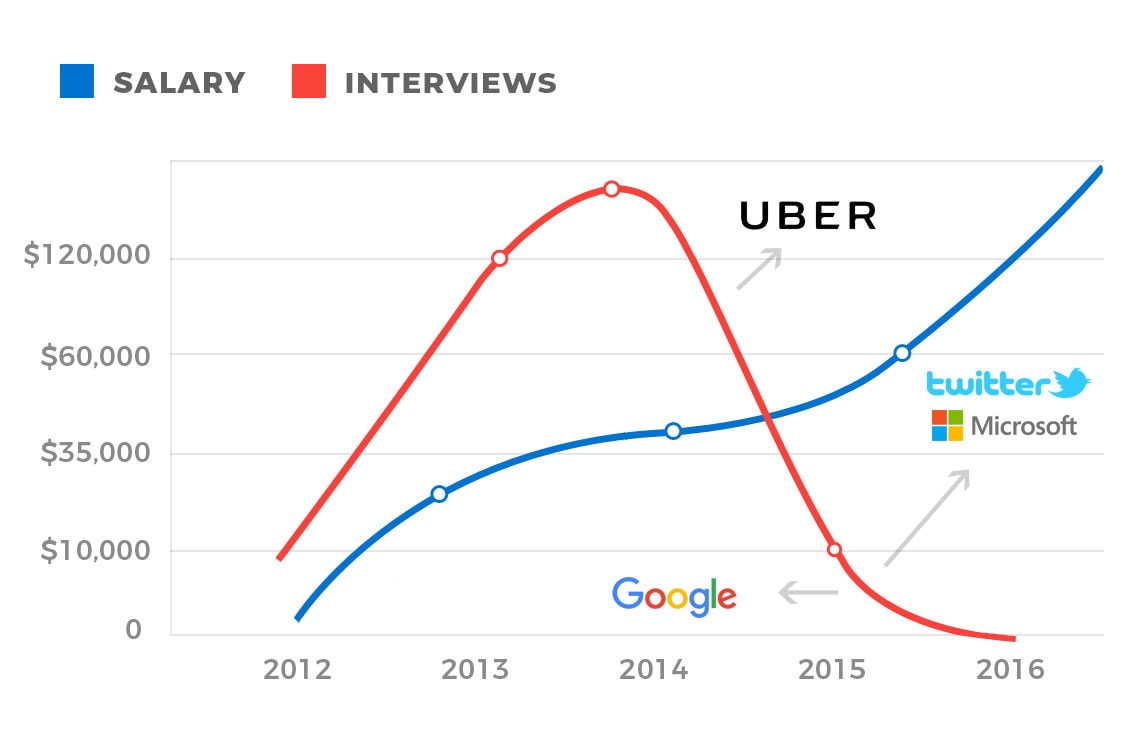 The best part is, the step-by-step process I developed is immediately actionable. You don't need any fancy degrees or credentials, you can literally get started on it the moment you download them.
Oh, and they're totally free