In an interview, have you ever been asked, "Tell me about a time you exhibited leadership," or "Tell me about a time you resolved a conflict at work"?
If so, then you were pondering what can also be referred to as a situational interview question. And, while some questions are just for fun, most situational interview questions play an important role in the career world — particularly in job interviews.
When interviewing for a new role, you'll likely be asked at least 1-2 situational interview questions at some point in the process. And, for that reason, it's crucial to familiarize yourself with these types of questions so you can prepare accordingly.
So, in this article, we'll be discussing:
What situational interview questions are
How to prepare for situational interview questions
5 examples of situational interview questions (with answers)
To kick things off…
What Are Situational Interview Questions?
When defining situational interview questions, it's helpful to note the difference between situational and behavioral questions. The two are often thought of interchangeably — but, while related, are actually distinct.
Both of these question types aim to learn more about the candidate by examining their reaction to a particular situation. The difference, however, is that situational questions bring up hypothetical scenarios, whereas behavioral questions ask for real-world examples from the candidate's past.
To illustrate, a behavioral question will often start with the phrase, "Tell me about a time when…" A situational question, on the other hand, would be more along the lines of, "What would you do if…"
Now that we've defined what a situational interview question is, let's discuss how to nail your response…
How To Prepare To Answer These Questions
Without a doubt, preparation is the key to acing a job interview. And effective interview preparation requires you to anticipate the questions that will be asked, formulate your responses in advance, then practice them before the big day.
We'll be covering 5 examples of common situational interview questions in the next section. But first, let's review the underlying framework you can use to craft an answer to any situational question.
Situational Question Response Framework:
Reference a time in your career that resembles the hypothetical scenario. So, if the question was, "How would you deal with an unsatisfied customer?" you'd bring up a real-world example from your work experience.
Explain how you dealt with the situation. Clearly outline the steps you took to address the problem, resolve the conflict, etc.
Highlight the outcome. After explaining the actions you took, describe the positive outcome(s) that followed as a result.
The reason this framework is powerful is that, by referencing a real-world example, you're taking the question out of a hypothetical context — demonstrating how you'd act using tangible proof (rather than simply making a claim).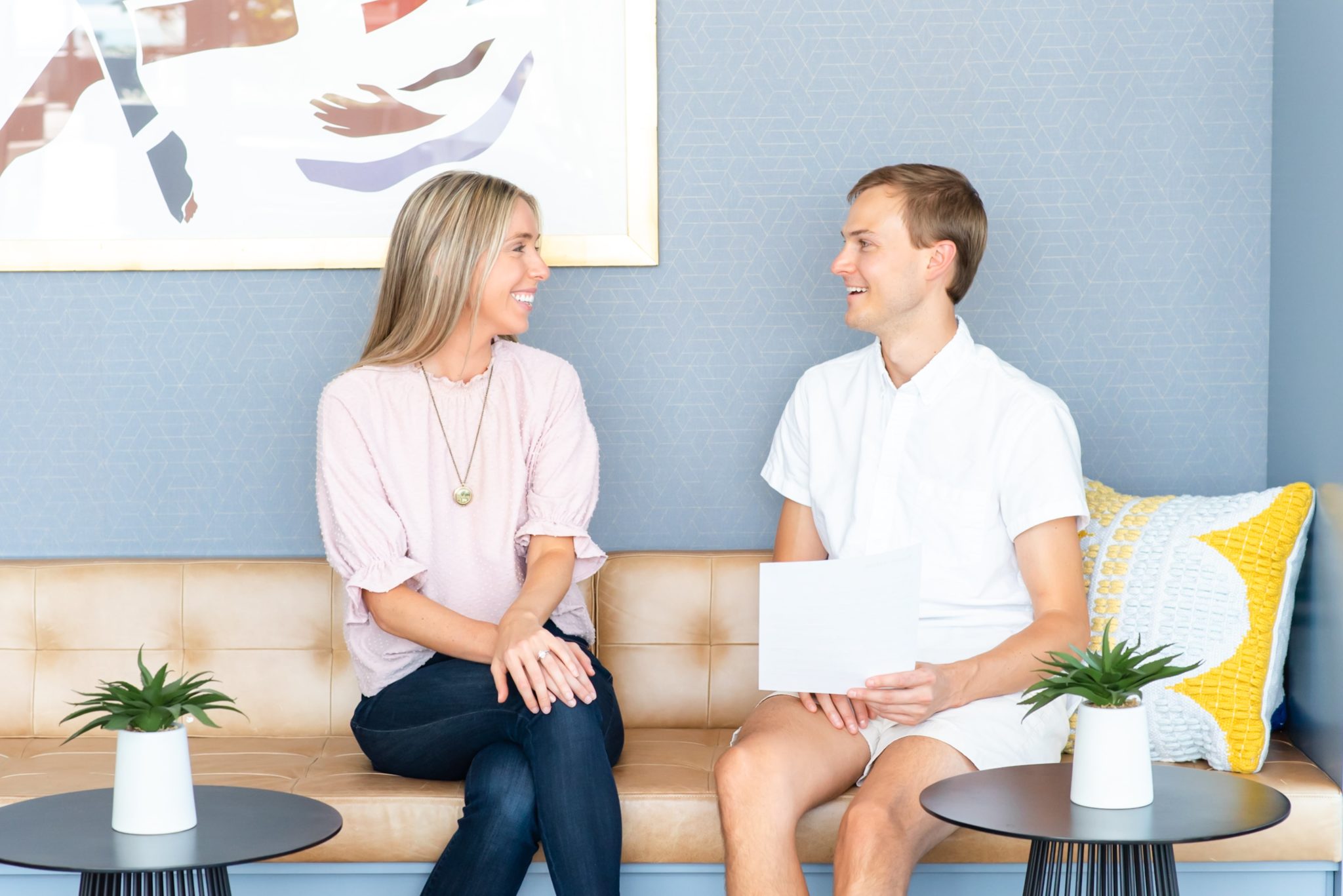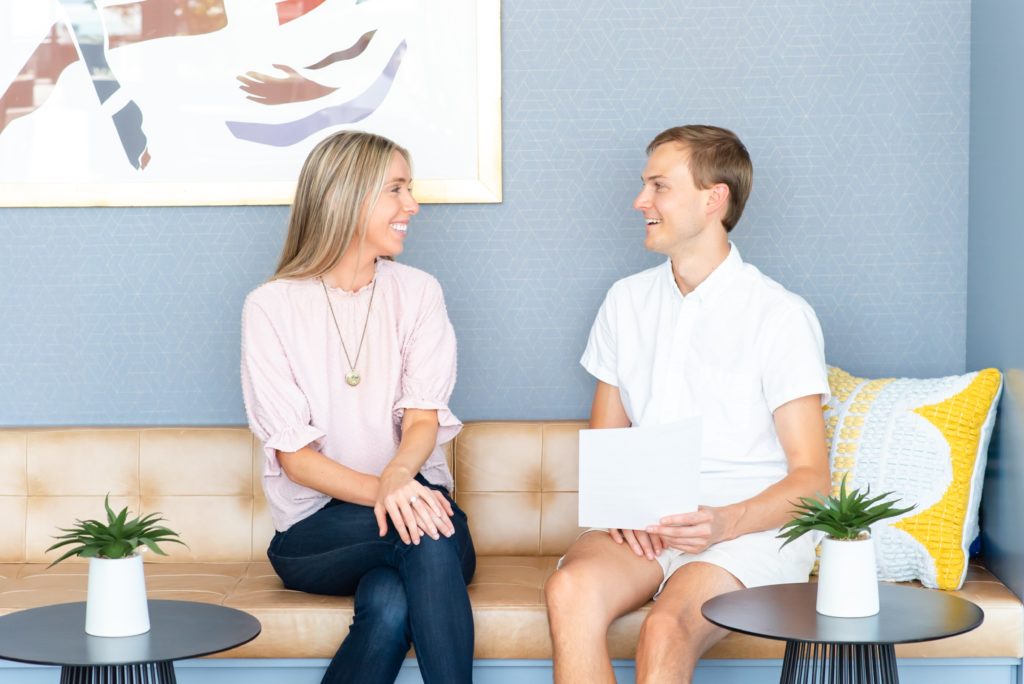 5 Example Situational Interview Questions (With Answers)
With the above framework in mind, let's see it in action using the following examples:
#1: What would you do if a difficult client started making demands that went beyond the scope of the contract they agreed to?
"I can definitely relate. In my last role, we had a client that demanded daily campaign reports despite our clearly defined weekly reporting schedule. I explained that, while we couldn't support daily reporting, I'd talk to my team to see if we could find a compromise. I was happy to learn that our analyst was able to configure weekly reports to include day-by-day stats — and the client was thrilled, as that's what they really needed all along."
…
#2: What would you do if you felt you were being blamed for another employee's mistake?
"As a team player, I avoid playing the "blame game." When I was at (Company), there was a time when I was being criticized for some faulty code that was actually written by a junior developer on the team. I held a meeting to call attention to the problem and brainstorm ways to fix it. We were able to come up with a solution that not only fixed the problem but improved the feature altogether."
…
#3: What would you do if you were assigned a new task that you didn't know how to perform?
"I love teaching myself new things. My previous boss once asked me to create an Excel macro to consolidate different data sets we were working with. I didn't have any experience with macros, but that evening, I hopped online and researched them. I had the macro ready the following afternoon and my boss complimented me on the quick turnaround. And, to my knowledge, the team still uses my macro in their day-to-day operations."
…
#4: What would you do if an employee you were managing was failing to meet expectations?
"I always strive to help employees reach their full potential. At (Company), I had a rep who was noticeably struggling on sales calls. I had a 1-1 meeting with her and learned the root of the problem was that she did not fully understand some new features of our product. I set aside some time for an info session to bring her up-to-speed — and her performance improved drastically after that. In fact, her sales numbers went up 35% the following month."
…
#5: What would you do if you were behind schedule and at risk of missing an important deadline?
"I actually went through something similar fairly recently. In my last role, we had some internal delays the put us behind schedule for an upcoming client presentation. I committed to working overtime for 3 days to put us back on track. I was able to help my team complete the presentation — and with 48 hours to review prior to the meeting. It wound up being a huge success, with the prospecting agreeing to a $250k contract shortly after the presentation."
Breaking Down Classic Interview Questions
In reviewing the examples above, you'll notice that a strong answer can never be the same for everyone. That's because it should be guided by your unique experience and abilities (as opposed to a generic script).
So, the key is to recognize the underlying foundations of a great answer, then build upon that foundation when crafting your response. And, on that note, for more help with classic job interview questions, be sure to check out my resources on:
And, lastly, don't miss my ultimate guide on How To Get A Job Anywhere With No Connections!