Try to think of a well-known brand that doesn't have a website. Go ahead…I'll wait. It's essentially an impossible question. Why is that?
Well, unless you've been asleep for the last 10+ years, you've probably noticed that the internet is the go-to place for just about everything these days — from shopping to entertainment… even socializing. Given this reality, it's no wonder that a strong online presence is not only the most effective way to grow a business — it can also be a catalyst to advance your career.
That's why, in this article, we'll be exploring the top 7 ways to build and improve online presence in 2022. But first…
Why Is Having An Online Presence Important?
The value of having an online presence basically boils down to visibility. Let's examine that from a business angle first. If you want to sell a product or service, you need to get it in front of potential customers. And where are potential customers? Well…they're on the internet! Consider this: 96% of Americans now shop online.
So, building an online presence is obviously vital for a business — but it's also a potent tactic for career development. That's due to the power of personal branding. In a nutshell, personal branding involves promoting yourself consistently across online channels (e.g. social media). This, in turn, draws attention, garners respect, and facilitates new opportunities.
7 Ways To Build An Online Presence
Whether you're building an online presence for business purposes or personal advancement, here's a list of the top 7 tasks you should be focusing on:
#1: Set Up A Website
Creating an online presence usually starts with building a website. Your website is essentially a 'digital headquarters' from which all your other online initiatives can stem from (and point back to).
Back in the day, setting up a website was a complex technical endeavor. But now, thanks to the rise of drag-and-drop website builders, virtually anyone can create a professional-looking website with ease! To get started I'd recommend checking out Wix or Squarespace.
#2: Understand SEO
Search Engine Optimization (SEO) can sound like a daunting topic — but the fundamentals are fairly straightforward. People enter queries (keywords) into search engines like Google. And, in order to be seen by those people, you need to emphasize said keywords in your website's content.
So, before you attempt to grow your online presence through blogging (more on this below), you need to consider what topics you want to be known for. Remember, you're building a personal brand — what does that brand stand for?
#3: Embrace Social Media
Social media is an unavoidably crucial channel to leverage when growing an online presence. 81% of Gen X and 84% of Millennials now use social media on a daily basis — making it an incredibly powerful tool for finding and connecting with an audience.
There's an array of different social platforms, from Facebook to Instagram, to newer platforms like Snapchat and TikTok. The platforms you focus on will depend on your target audience and goals. And, on that note, if career advancement is one of your goals, then a stellar LinkedIn profile is an absolute must.
#4: Publish Quality Content
Years ago, Bill Gates famously proclaimed, "Content is King" — and that still rings true to this day. So far we've touched on SEO and Social Media as effective channels to build your online presence. And the key to excelling in both of those arenas is engaging, high-quality content.
Whether you're publishing content to your blog or social media profiles, the overarching rule for success is the same: great content is both original and valuable. Instead of rehashing played-out ideas, push yourself to think outside the box to educate, inspire, or entertain your audience in unique ways.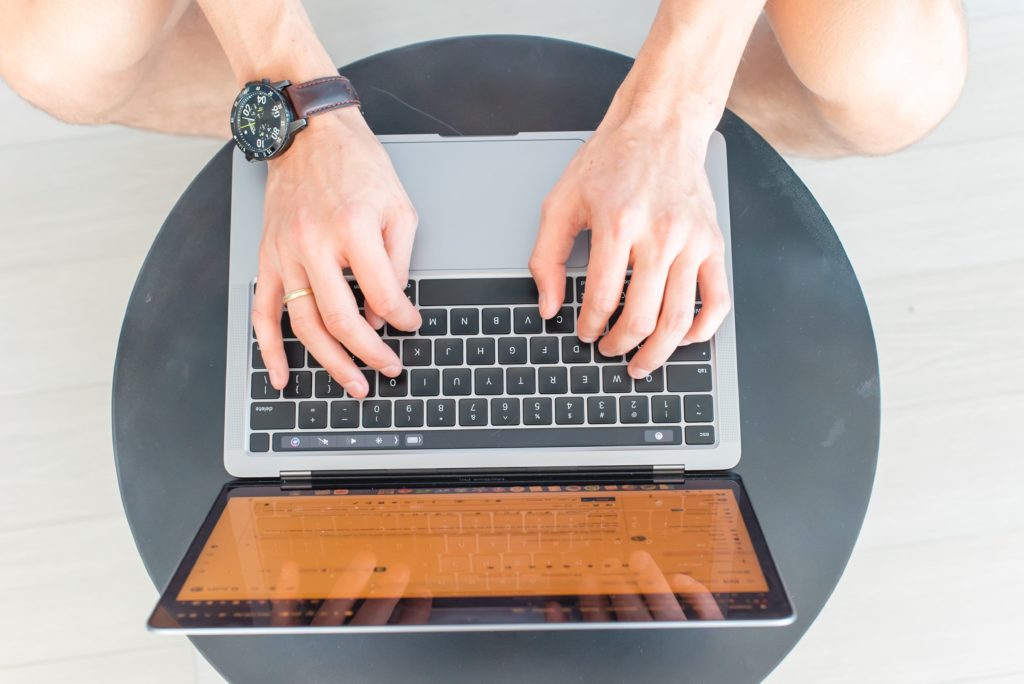 #5: Network Within Your Niche
As mentioned above, personal branding is a core element of your online presence. Strong brands have a niche (i.e. area of specialization) — and your personal brand is no exception. Once you've pinpointed your focus, you'll then want to start networking with other professionals in that niche.
*Networking is one of the most influential forces in the business/career world…and that's coming from personal experience. I can safely say that networking has completely transformed my life (in a good way!). For a complete guide to networking, check out my article, How To Network: 4+ Real Strategies For Connecting The Right Way.
#6: Run Paid Advertisements
If you're pursuing all of the organic methods above but are still wondering how to increase online presence further, consider using paid ads to drive web traffic, capture subscribers, and boost social engagement.
The two main ad types you'll want to consider are social ads and search ads. Running social ads can help you rapidly increase your follower counts, thus expanding your audience. Similarly, running search ads can bring highly targeted traffic to your website, which can then be converted into email subscribers.
#7: Analyze And Optimize
At the of the day, building an online presence is a matter of digital marketing. And, as with all digital marketing initiatives, it's necessary to analyze the results to learn, optimize, and improve.
Not a tech wiz? No problem! Fortunately, there are plenty of user-friendly web analytics tools to choose from. An online presence management tool, like Google Analytics for example, can help you not only track your website traffic but also provide insights for how to clean up your online presence.
Getting Ahead With LinkedIn
We've now covered 7 primary ways you can begin building/expanding your online presence — whether as a business or as an individual.
Now, I can't stress this enough (and I briefly touched on this above): if you're looking to build your online presence as an individual, you need to make LinkedIn one of your top priorities. It's undoubtedly the leading platform for professional visibility and career development.
With that in mind, here's some recommended reading to help you get the most out of LinkedIn!
And, finally, to learn my unconventional strategy for landing great jobs without applying online, check out my ultimate guides on Value Validation Projects and How To Get A Job Without Applying Online!