You've completed the LinkedIn Learning courses, acquired new skills, and know you're a more competitive job applicant because of your hard work. Now, you just need to add your new LinkedIn Certification to your profile so recruiters and potential employers know about it. But how?
It's pretty simple! And, in this post, I'm going to show you how to do it. But first, let's briefly talk about what a LinkedIn certification is, how you get it, and the benefit of adding it to your profile.
What Is LinkedIn Certification?
If you didn't already know, there are currently over 16,000 video courses on Linkedin Learning! Some, but not all, of those courses award certificates of completion that you can add to your LinkedIn profile under the "Licenses & Certifications" section.
How To Get LinkedIn Certifications
You receive a LinkedIn Certification whenever you complete an eligible course on LinkedIn Learning.
You won't get a certification from series courses or individual videos. So, be sure to check the description of the course beforehand if getting the certification is one of your goals!
Benefit Of Adding LinkedIn Certification To Your Profile
By adding a LinkedIn Certification to your profile, you can show recruiters and potential new employers you take advancing your career seriously.
It's also a good way to show you keep up to date with the latest trends in your field, have a variety of transferable skills, and know the value lifelong learning can have for achieving your career goals.
How To Add LinkedIn Certification To Your Profile
As I mentioned earlier, this part is pretty simple. After you've completed an eligible LinkedIn Learning course, here's how to add certification to LinkedIn in just 9 easy steps:
Log in to your LinkedIn Learning subscription.
Find the course page or learning path that corresponds to the certificate you want to add to your profile.
For individual courses, look below the video player for the Overview tab then click "Download certificate". For learning paths, click "Download" at the upper right corner of the page.
Now that you've downloaded the certificate, go to your LinkedIn profile.
In the top section, under your LinkedIn headline, click "Add section" and then select "Licenses & certifications" under "Background".
Then fill in the name of the course and issuing organization (i.e. LinkedIn Learning)
Choose whether you'd like to enter the dates of when you earned the certification, if the certification expires, and the Credential ID. Including any of this information is optional.
Enter the URL of your certificate.
Press "Save".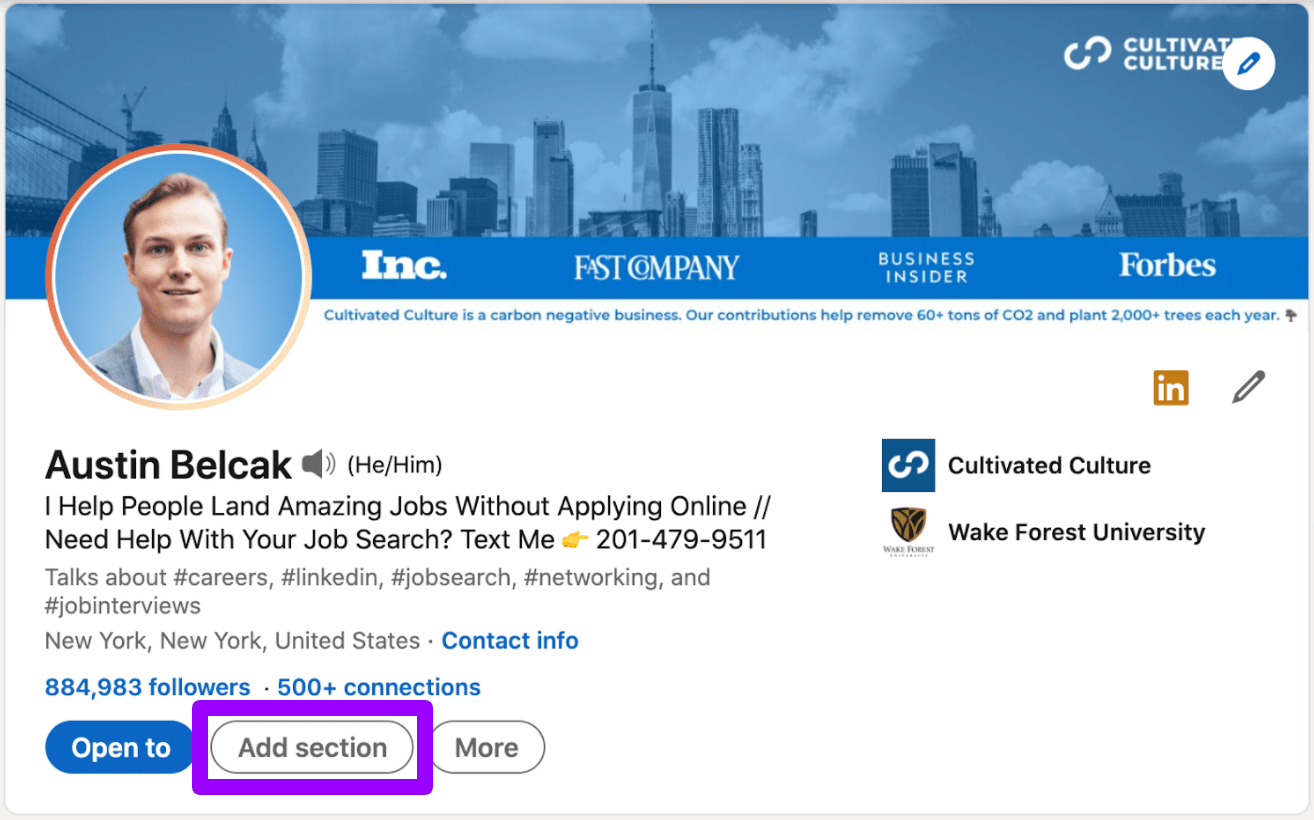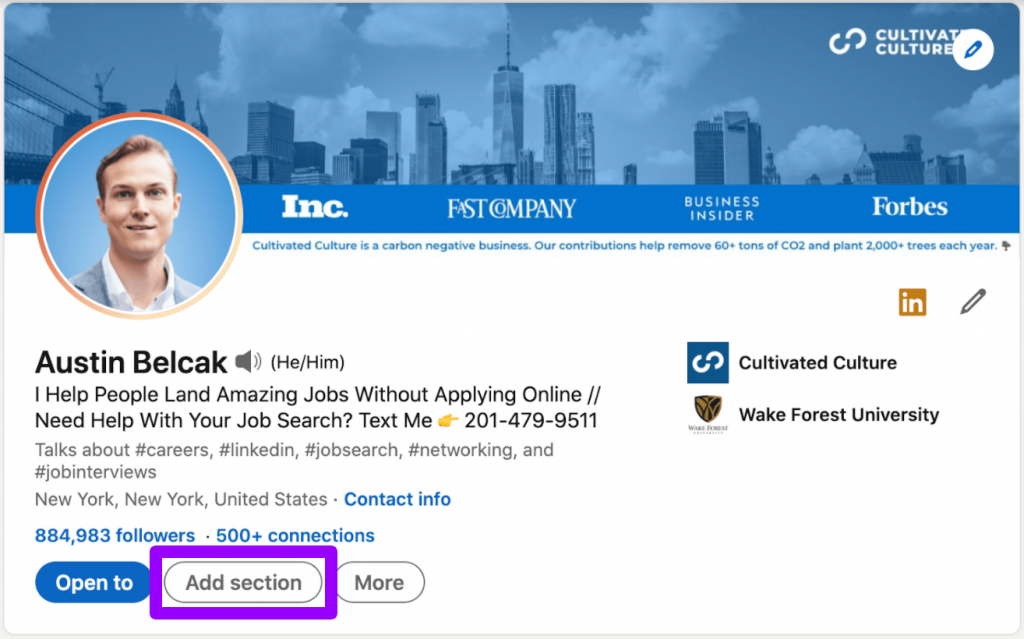 Can You Add Certifications From Other E-Learning Platforms?
LinkedIn Learning isn't the only place you can learn new skills. So, if LinkedIn doesn't have a course you're interested in, check out platforms like Coursera, edX, or IDEO. There are many more! And you'll enjoy the same benefits by adding certifications from one or more of those platforms to your profile.
Once you've received your certification from one of those platforms, you can follow the same steps I shared above to add it to your profile. Just jump ahead to step #5 and you'll be good to go!
More Ways to Improve Your LinkedIn Profile
LinkedIn is one of the best tools you have to advance your career. It's also a great way to build an online presence that will impress potential new employers. In fact, a recent study found that if you have a comprehensive LinkedIn profile, you'll have a 71% higher chance of landing a job interview!
Adding LinkedIn Certifications is just one way you can take full advantage of your profile and impress recruiters and hiring managers. What else can you do? A lot!
As I discuss in my guide on How to Build an Amazing LinkedIn Profile, you can also do things like:
Use a high-quality LinkedIn profile picture and cover photo that shows your personality
Optimize your LinkedIn headline to pique interest and get more profile views from the right audience
Identify and use in your profile the keywords recruiters are using to search for candidates in your industry
Write your LinkedIn summary in a way that sells rather than summarizes your work experience
Craft bullet points in your Work Experience section that incorporate copywriting techniques to really demonstrate the value you bring
Get amazing recommendations by creating templates that make it easy for the recommender to know exactly what to highlight about you
Actively contribute to the LinkedIn community by creating content and engaging with the content of others
Those are just 7 of the 15 tips I share in that guide! So, be sure to check out the full post to make sure you're doing everything you need to make an attractive LinkedIn profile.
Final Thoughts
Acquiring new skills is always a good idea if you're hungry to advance your career. And thanks to e-learning platforms like LinkedIn Learning it's never been more convenient.
So, go explore the courses available. Find the ones that will benefit your career goals most. And when you've completed the course, add the certification to your profile by following the steps I shared in this post. It's all incredibly easy and absolutely worth it!
Then, when you're done adding the certifications, continue to optimize your LinkedIn profile. Because once you've done that you can really benefit from more advanced job search techniques like cold emailing, building genuine connections that lead to referrals at your dream company, and so much more!