If you're looking to make a career change, remember this: although sometimes it may feel like it, you're not starting from zero. Your past work experience is valuable. And you likely have a ton of transferable skills!
But with recent studies showing that around 61% of Americans are looking to change careers, you need to make sure you're strategically presenting those skills. Otherwise, hiring managers might not connect the dots between how your past experience has prepared you for the new role.
That's why, in this post, I'm going to show you the value of your transferable skills and teach you how to best showcase them on your resume and during interviews. But, before we dive into that, let's make sure we all know what exactly counts as a transferable skill!
What Are Transferable Skills?
Transferable skills can be both hard, technical skills (e.g. data analytics) and soft skills (e.g. public speaking). What makes them transferable is their ability to be applied in a variety of different career paths.
For example, let's say you're a high school teacher but you want to shift to a career in sales. At first, your past work experience may not seem related. But it definitely can be! How? Because you're probably skilled in explaining concept topics on the spot and predicting potential questions or misunderstandings. And guess what? Those skills are just as valuable in sales as they are in the classroom!
But, as I mentioned before, hiring managers may not connect the dots like that. You have to do it for them! Soon, I'm going to show you exactly how to do that. But, first, let's take a quick look at some common examples of transferable skills.
Examples Of Transferable Skills
Here are some examples of common transferable skills so that you don't miss out on highlighting your best ones!
Interpersonal Skills
Interpersonal skills are important no matter where you work. These are the skills that show you know how to interact, communicate and collaborate effectively to get things done at work. Some examples include:
Active listening
Collaboration
Empathy
Kindness
Negotiation
Networking
Persuasion
Public speaking
Rapport building
Teamwork
Management and Leadership Skills
Even if you're early in your career, you likely have management and leadership skills. And your potential new employer should know. Why? Because these skills can give them insight into your potential to excel as a star employee at work:
Conflict resolution
Constructive criticism
Delegating tasks
Interviewing
Mentoring
Organization
Problem-solving
Setting achievable deadlines
Team building
Time management
Research and Planning Skills
These days, many knowledge-based jobs need workers who can plan ahead, generate ideas for the company, research competitors, and understand trends. That's why highlighting these skills in your job applications can be beneficial no matter the position:
Analysis
Critical thinking
Forecasting
Idea generation
Identifying resources
Making inferences
Reporting information
Synthesizing ideas
Task prioritization
Technical Skills
Don't forget that some of your hard-earned technical skills can also be applied to different industries! For example, if you possess one or more of the following skills, many employers will see that as an asset:
Data analytics
Database management
Foreign language proficiency
Microsoft Office suite (e.g. Excel)
Photo/video editing
Project management
Technical writing
Web analytics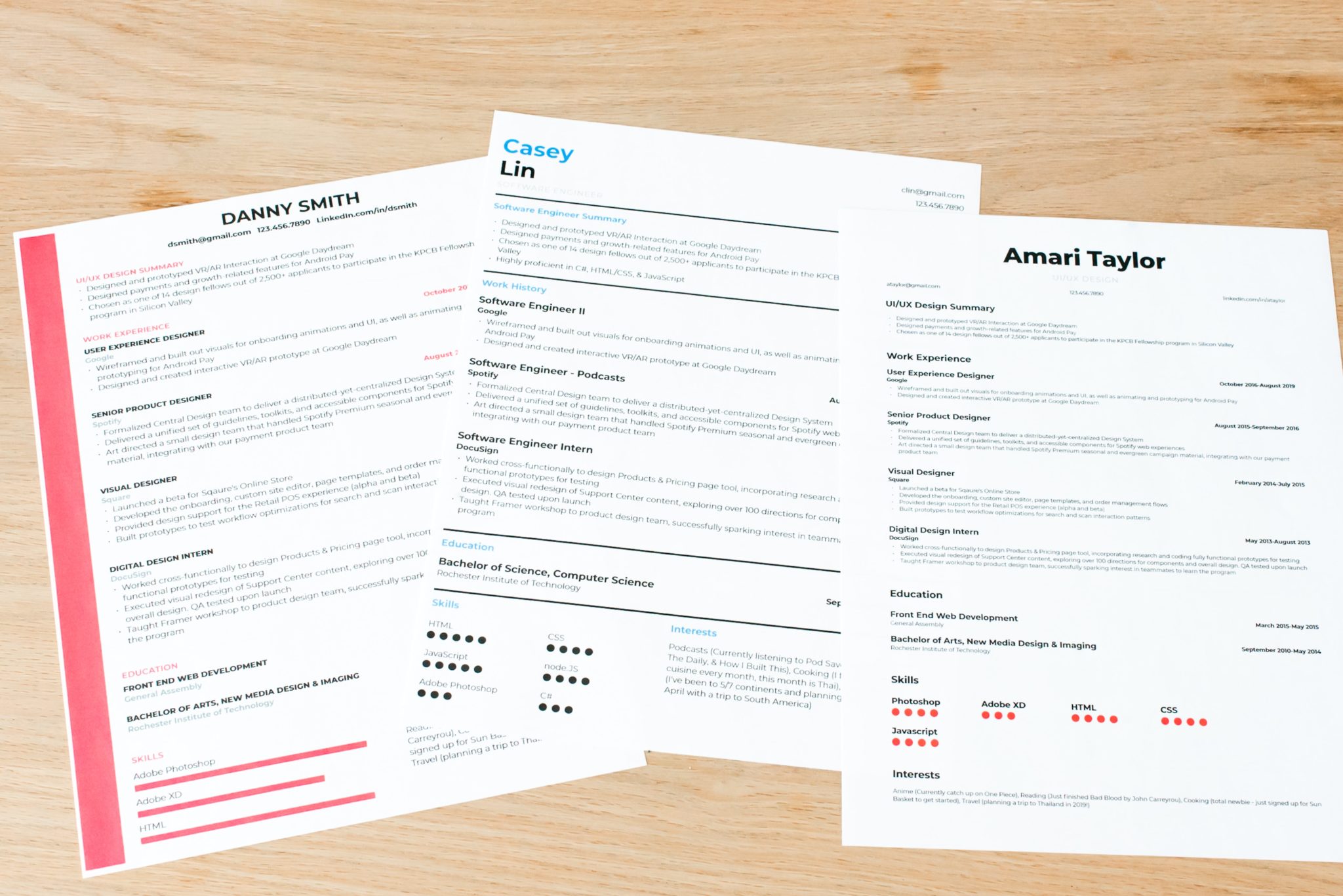 How To Showcase Transferable Skills
Most of the time, you don't need to guess which transferable skills to showcase in your resume and during interviews. But you will need to do a bit of digging to find out which ones are most valuable in whatever job you're after.
If you're applying online, scan the job description requirements. You'll likely find things that aren't industry-specific, such as: "Ability to generate new ideas for the company," "Mentor and lead teams as the business grows," "Excellent verbal and written communication skills," "Positive attitude and willingness to learn," or "Manage time effectively and meet tight deadlines in a fast-paced environment."
Alternatively, if you're applying for a position you found via networking, ask your contact at the company questions related to the work culture, such as: "What type of people tend to succeed in this company?" and "What personality traits do you admire in your team members?"
Now, let's look at how you use that information on your resume and in interviews!
On A Resume
Just adding your transferable skills to your resume skills section isn't going to be enough to get a hiring manager's attention. Instead, you'll want to show how you used that skill to achieve a measurable result. That way you show the value in how you apply that skill at work.
For example, in your resume objective or work experience bullet points, you can showcase your research and planning skills by writing something like: "Led redesign of company's new mobile app based on comprehensive customer data analysis and competitor research – resulted in 125% increase in paid sign-ups."
In An Interview
In interviews, you'll want to do something similar to your resume but provide a bit more information. For example, let's say you're asked common interview questions like, "Tell me about a time you faced an obstacle" or "Tell me about a time you exhibited leadership."
Instead of just talking about your interpersonal and management skills, start with a short anecdote about a time you used those skills. Then, go into detail on the measurable results that show the skills' value and how they can be applied in the context of this new job.
Also, don't forget some of those transferable skills can be demonstrated in your demeanor and communication style. So, if you want the interviewer to know you're skilled in things like active listening, negotiation, and problem-solving, make sure you show that in the interview as well!
Final Thoughts
Everyone has transferable skills. And if you've ever felt you can't find a job in a new field, you may benefit from reworking how you showcase those skills on your resume and during interviews. Use the tips I've shared in this post to get started!
You might also benefit from limiting the amount of time you spend on online job applications. For more info on an approach that tends to get much better results for career changers, check out my guide on how to get a job without applying online!