Job interviews are tough.
You have 30 minutes to prove out your value, showcase your personality, and differentiate yourself from a pack of other applicants — all while being judged by a complete stranger.
During my job search, I applied to several hundred companies and sat through dozens of interviews. Looking back on the experience, I discovered two things:
Interviewing is much more of an art than a science (where practice makes perfect)
The advice you choose to act on when you walk into the room or pick up the phone is critical
I have a personal mantra, only take advice from the people who already have what you want.
If you want to get a job at Google, find someone else who already works there and has a similar background.
If you're a software engineer who wants to become an investment banker, get in touch with someone who has already done it.
This concept completely changed my job search and enabled me to land offers at Google, Microsoft, Twitter, and more despite having no connections or traditional experience.
But this post isn't about me.
Today, I'm bringing together a few of the world's most successful career coaches to share their best interview tips that will actually help you get hired.
These experts have helped people just like you land jobs at Amazon, Apple, Google, Facebook, Microsoft, Goldman Sachs, Deloitte, Boston Consulting, and more along with millions of dollars of combined incremental salary.
Their interview tips and strategies have been featured in The New York Times, Business Insider, Forbes, Fast Company, Inc., Entrepreneur, and more.
Now all of their best advice on interviewing is consolidated into one place with one goal: to help you covert more job interviews into offers.
25+ Career Experts Share Job Interview Strategies That Will Actually Get You Hired
Click To Tweet
Before we dive into the individual tips, I wanted to share a few core themes I noticed from analyzing the collective advice shared by our experts.
There is a lot of information packed into this post and this section recaps the most effective and most recommended advice at a high level:
Preparation is critical to success. The best interviewers know that 90% of the work is done before they ever step foot in the room. They rehearse their answers daily, they listen to the company's earnings calls, they read what investors are saying about the company, they research their potential interviewers, and they leave nothing to chance.
Focus on what you can do for them. Many job seekers make the mistake of focusing on themselves during the interview. They talk about who they are and what they've done, but they forget to mention why that matters to the company.
Bring something unique and valuable to the table. Employers expect people to arrive prepared and ready to answer questions. That is par for the course, which means that a little extra effort can go a long way. Show up with something that showcases your value and sets you apart:
If you're applying for a graphic design job, ask people in their target audience to rate their current designs and provide feedback
If you're applying for a sales position, source some leads for them
If you're applying for a role on the product team, survey their customers, find pain points, and provide solutions
Here's an entire article on how to do this effectively (including real world examples from Spotify, AirBnB, and more).
Be authentic. Don't be afraid to inject some personality into your resume and interview answers. Remember, this is a two way street. The company has to want you, but you also need to determine if they are a good fit too. The only way to get a true sense of how you'll fit in is by being yourself during the interview process.
Put your mind in a position to succeed. The night before your interview, eat a healthy dinner and do your best to get 8 full hours of sleep. Eat a healthy breakfast and hit the gym the morning of. Meditate for 5-10 minutes before you walk into the interview room.
All of these tips help reduce stress and improve mental clarity which will help you recall answers and pivot quickly. Trying to "cram" information in the hours leading up to the conversation will stress you out and reduce your performance.
Whether you're preparing for your first interview, or your fiftieth, this is your guide to turning more of those conversations into jobs offers.
 Ready To Turn More Interviews Into Job Offers?

Get my free master class on the psychology of world class interviews, including two principles you can use to "hack" your interviewers brain and land more offers.
Interview Tips From 25+ Career Experts That Will Get You Hired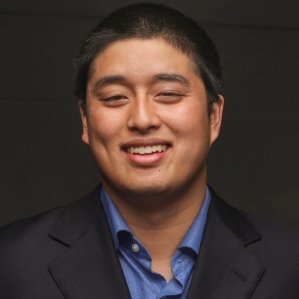 When hunting for a job, too many people think that it's all about them. In reality, finding a job is an act of finding out where you can provide value to other people (the employer / interviewer).
My best interview tip is to understand what's at stake for the team and for the person you would report up to.
I always ask "What can I do in this job to make you look really, really good to your boss?" While the answer always lands a chuckle from the interviewer, what it really communicates is that I am on your side and I want to know what to do so that we may be successful as a team in whichever goals we pursue together.
Finding a job is about figuring out where you can provide value. @albertqian
Click To Tweet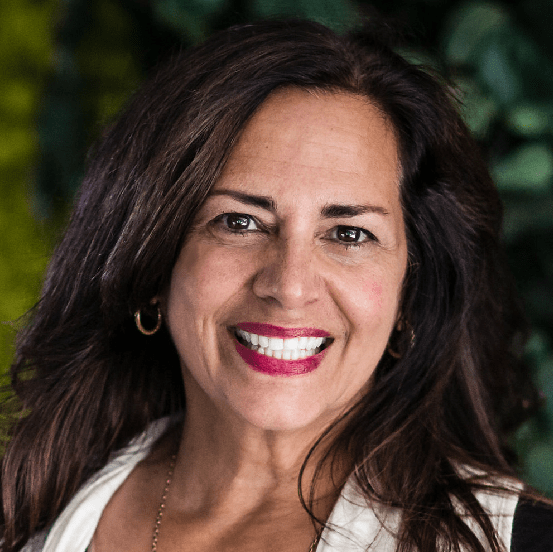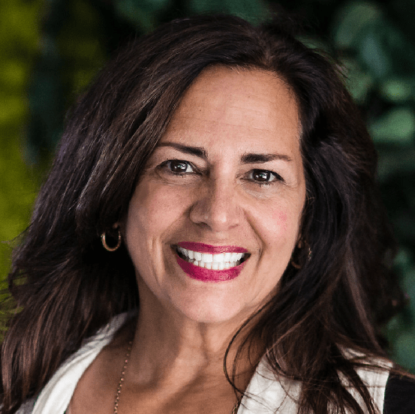 Stay as true to yourself as you can in every interview and every discussion. Fight the urge to only tell them what they "want to hear."
Instead, be authentic about what you care deeply about, your passions and talents you love to leverage, and the type of work that you know you'd thrive in. An interview needs to be a two-way street where you can both accurately and honestly assess if it's a good fit.
An interview needs to be a two-way street. @kathycaprino
Click To Tweet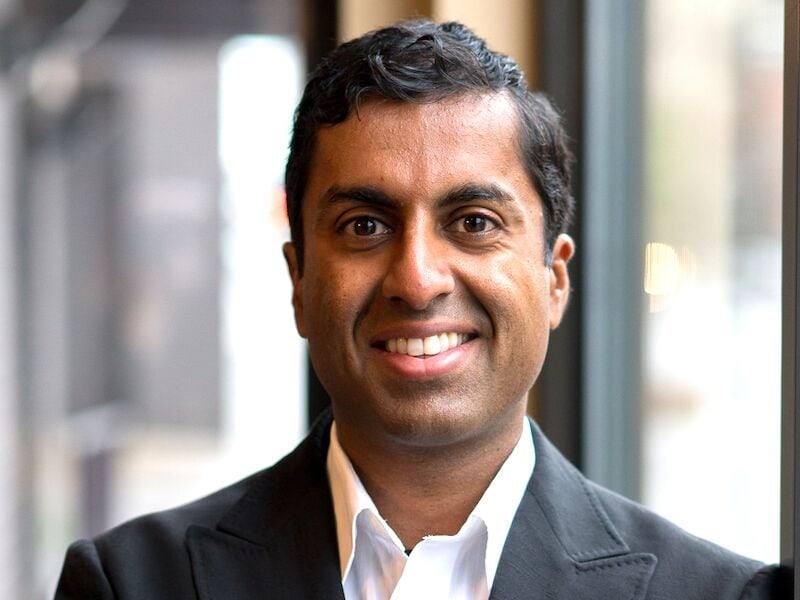 The best jobs come through people you know and their contacts.
Play the long game by focusing on networking and building up relationships with people as opposed to applying to jobs online. It might take longer to find the right opportunities by working your network and building connections, but the jobs that come through that route tend to be a better fit.
This is particularly true for senior level and management roles, the best jobs always comes through people you know (and people you will meet!) so get out there an make some new friends.
The best jobs come through friends and connections. @yogiravi
Click To Tweet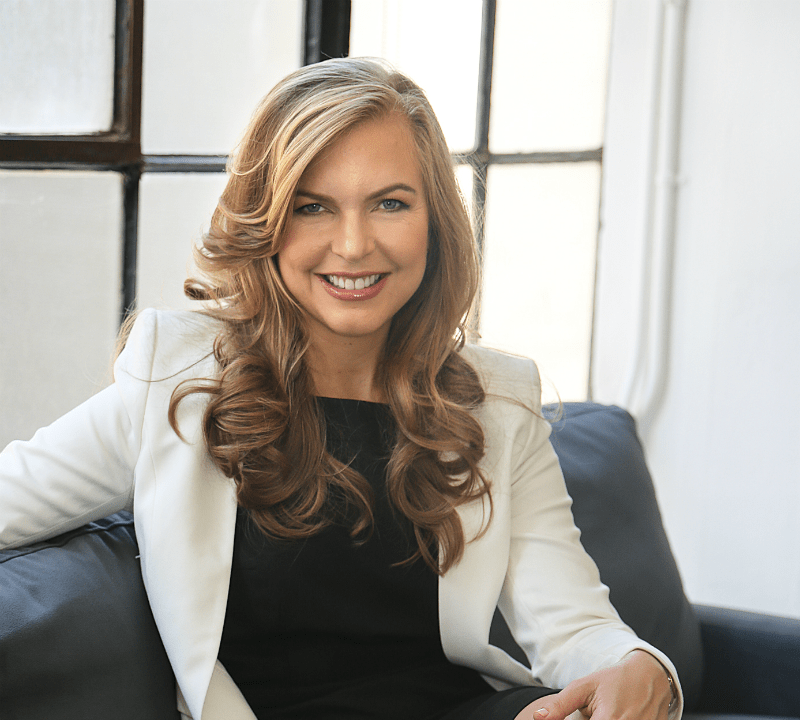 Bring something new to the table that's connected to your "Zone of Genius."
Most candidates rely on traditional mediums (resumes, cover letters, applications, etc.) to convey their value, or they try to fit themselves into a mold to prove their worth. This makes it incredibly hard to stand out from the competition.
Instead, think outside of the box – what challenges is the company facing? What are their big initiatives for the next 6-12 months? How does the role you're applying for plug into their goals?  Then think of how these challenges and goals relate to your Zone of Genius.
Your Genius is the thinking or problem solving that you do best and your purpose is the impact on your team or customers that is the most meaningful to you. In essence, how can who you are and the work that drives you be an asset to the organization when tackling some of their biggest challenges?
Do your research and build out a deck of proposed solutions, craft a one-sheeter of ideas for their upcoming initiatives, or brainstorm a set of thoughtful questions. Whatever it is, plan to show up with something unique and valuable to add and make sure you are clear on how and why you are the best person to manage this work.
Plan to show up with something unique and valuable to add. @Garnettl
Click To Tweet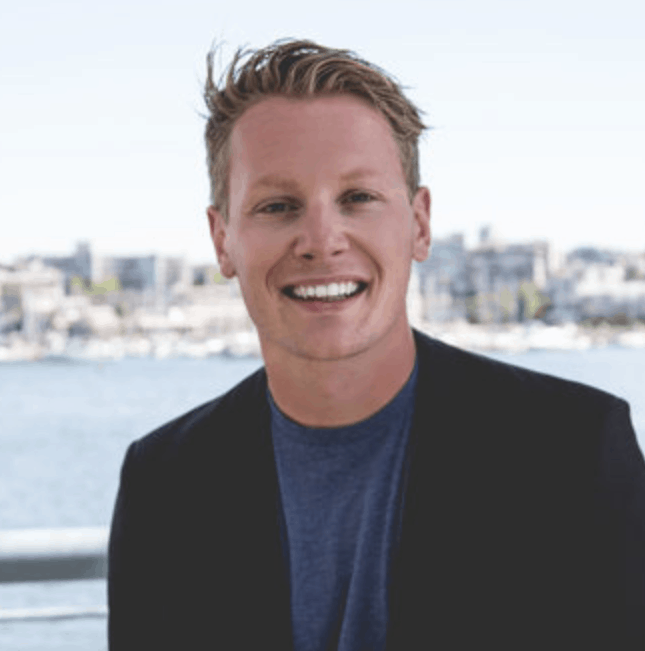 Too often when we read job descriptions, we don't actually get a feel of what the true experience is at work. For example, what time you get to work, what time you leave, how much overtime, what it looks like to mitigate or work through conflict, how performance management and feedback are conducted, etc.
The best thing any job seeker can do it to ask someone who is in the their target role for a 30 minute coffee or chat so they can share what it is really like to work at the place.
If there is alignment in the desired and offered experience, taking those qualities and using them in the cover letter or interview will ensure that the research has been done and the risk of hiring you is diminished. This doesn't replace the need for skill, but certainly does complement it and set the seeker apart.
The best thing you can do is talk to someone for 30 minutes and determine the true work experience at the company. @Termuende
Click To Tweet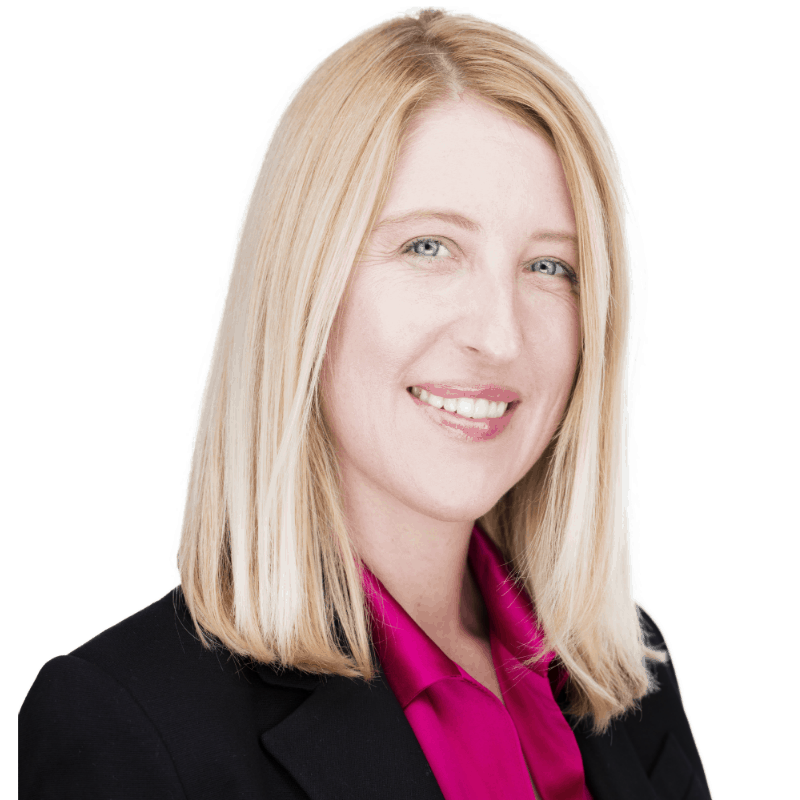 To stand out in an interview, you've go to know where you are a genius and how your genius can be of service to that particular employer in the that particular job. It's a level of detail few people take the time to figure out. But for anyone who goes through a process of Soul Search, Research and Job Search it's easy to understand and articulate what you're best at and what role(s) are a fit for the unique genius only you possess.
You've got to know how your genius can be of service to that particular employer. @MaggieMistal
Click To Tweet
 Ready To Turn More Interviews Into Job Offers?

Get my free master class on the psychology of world class interviews, including two principles you can use to "hack" your interviewers brain and land more offers.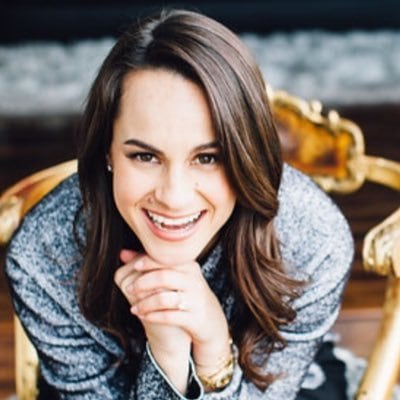 This may sound obvious, but I see so many clients who come out of an interview and want to forget all about it. I've seen a lot of anger and frustration that has been triggered by their feelings of rejection…
Enough with the pity party. This kind of denial is a common way job seekers try to cope with stressful situations – they're essentially trying to remove the memory of it. When you come out of an interview, don't bury your head in that proverbial sand.
Write down everything they asked you, and reflect on how you answered the questions. Are you happy with the answers?
Your post-interview feelings can be an advantage. In fact, short-term stress temporarily boosts our memory and motivates us to succeed. So use it. If you get the dreaded "no" phone call, this will be your guide to figure out why.
When you come out of an interview, don't bury your head in that proverbial sand. @AshleyStahl
Click To Tweet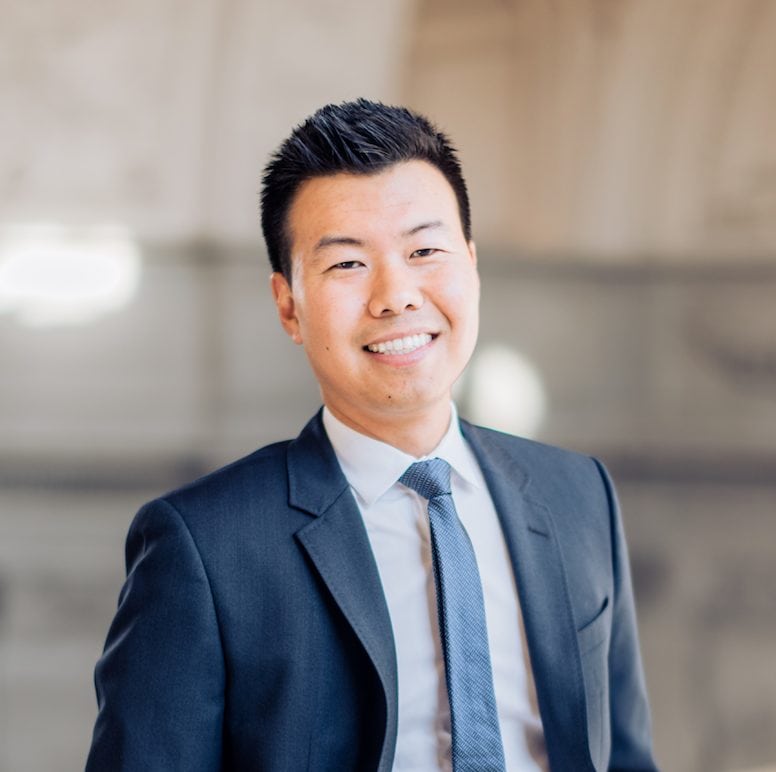 When you're practicing your interview answers, record yourself on audio and video.
Hearing and seeing yourself answer interview questions really helps expose your weaknesses. Common issues are rambling, nervous tics (e.g. saying "um" and "like" a lot), and failing to actually answer the question asked.
On the last part, make sure to be short and direct. Try to concisely answer the question in a few sentences, then provide context. Get to the punch line first. If you start your answer by building up the context, it's easy to lose the interviewer as well as ramble on about small details that don't matter.
When answering a question, get to the punchline first @djchung
Click To Tweet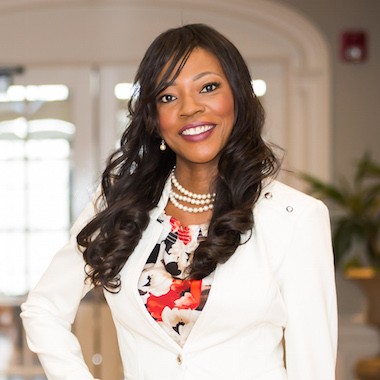 Individuals who are able to demonstrate emotional intelligence (EI) skills will be able stand out from the competition and land more job offers.
Research indicates that over 1 and 3 hiring managers reported placing an increased emphasis on EI in their hiring/promotion decisions. 71% said it is more important than IQ.
If you are able to demonstrate how you remain calm under pressure, resolve conflict effectively, are empathetic to your colleagues, lead by example and put more consideration into business decisions you will be flooded with opportunities.
People who demonstrate emotional intelligence land more job offers. @coachADREAN
Click To Tweet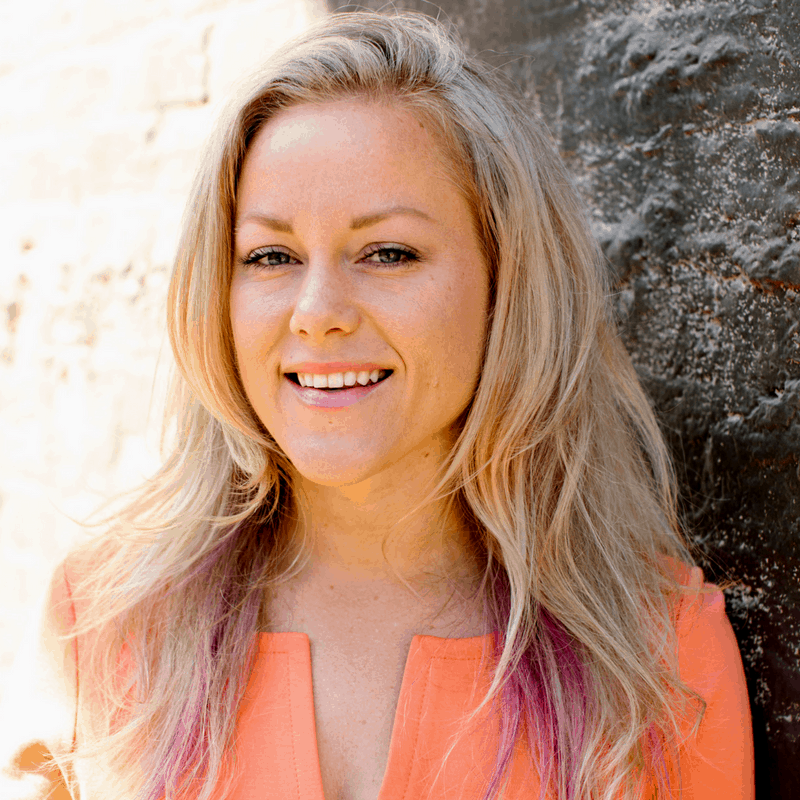 Share a story that reveals a thread in your life. This shows the work you want to do has some relationship with something that's been true about you for a long time. For example:
"As a kid, when I watched TV, I never got up during the commercial breaks. I'd constantly talk about which commercials were my favorite, or ideas about how to make them better. My mom would tell me, 'You should go into advertising, you know more about commercials than any 8 year old I know.' I've been passionate about brand marketing for as long as I can remember. I care deeply about the stories companies tell and how taking action on data can turn into growth in followership, and business performance. Here are two examples:
To grow a social following 870% in six months for a client, I helped them uncover their story, and then the brand spoke for itself. I analyzed marketing data at a consulting firm and these insights inspired the concept for and ultimately launch of a new product, resulting in $1m in new business.
I feel happiest when listening to authentic stories that foster connection and engagement. And I want to help others feel this way, too."
Some people like stories, others need hard facts and data. Always balance a good story with data. Use emotional words and numbers. This hits left and right brain. To be influential in the majority of conversations, a balance of story + emotional word + numbers = high influence. Even better, show your formula for how you work and give short examples. If they want more details, they can ask. Be succinct.
Share a story that shows a thread in your life. @humansideoftech
Click To Tweet

Practice answering the obvious questions (like "tell me about yourself") in a closed room, into a mirror for no less than 15 minutes. When I say "practice" I mean say the words OUT LOUD. Saying them in your head doesn't count. Lip syncing the words doesn't count. Practice speaking out loud to get use to how you sound and I promise you will make fewer mistakes, and come across more confident.
Practice out loud to make fewer mistakes and feel confident. @TheMuse
Click To Tweet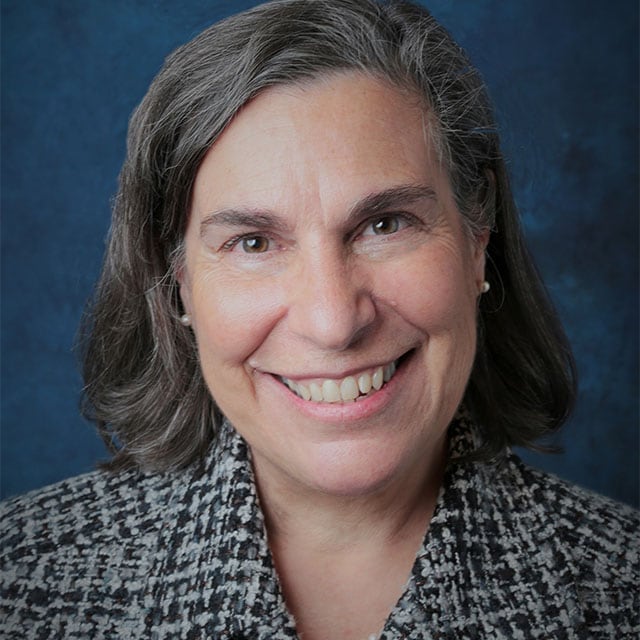 As women move up the ladder, we get to a point where future opportunities rest on our perceived potential for leading the business, not just leading the people.
When determining whether a woman can lead the business, executives look for business, strategic and financial acumen. This is what I call "the missing 33 percent" of the career success equation for women — not because women don't or can't have business, strategic and financial acumen, but because very few women are clearly told how essential these skills are for reaching the top.
In order to be successful, women need to exhibit confidence and emphasize the results they have achieved.
For example, an individual contributor who had to deliver a project decided that she wanted to report on the financial impact of her project — something that none of her peers had ever done. She asked to meet with a manager from the finance department to help her calculate the financial impact and wove the numbers into an update. Her peers appreciated the scientific content she was reporting on, but she got praise from her managers about the story she told by using the numbers.
Here's another one of my favorites — I call it knowing your positional purpose. If the CEO sat next to you at lunch and asked, "What do I pay you to do around here?" someone in HR without business acumen might answer, "I'm a recruiter in HR." Someone with business acumen would answer, "You pay me to drive top-line growth by filling the sales openings in our new market."
In order to be successful, women need to exhibit confidence and emphasize the results they have achieved. @LeadingWomen
Click To Tweet

Always do your homework and be able to articulate how much of a problem solver you are.
Whenever you go to a job, what impresses prospective bosses the most is knowledge and competence so make sure you know about the history of the company you want to work with, the customers/clients they serve and who their competitors are.
After this, talk about moments in your life where you acted as a
problem solver
and relate that to how you can address their current needs. It doesn't matter if your experience is in another industry. What matters is that you show you are willing to solve problems
What matters is that you show your willingness to solve problems. @tayorockson
Click To Tweet
 Ready To Turn More Interviews Into Job Offers?

Get my free master class on the psychology of world class interviews, including two principles you can use to "hack" your interviewers brain and land more offers.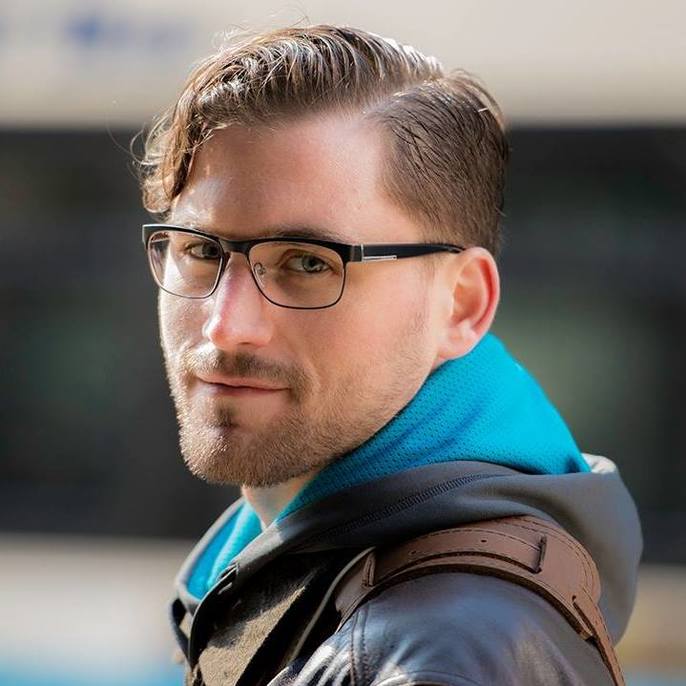 The best interviews are conversations. If you only answer their question and then stop, the conversation will fall flat. But, if you answer their question and ask them one back, now you have a two-way conversation in the works.
The best interviews are conversations driven by asking questions. @martinmcgovern
Click To Tweet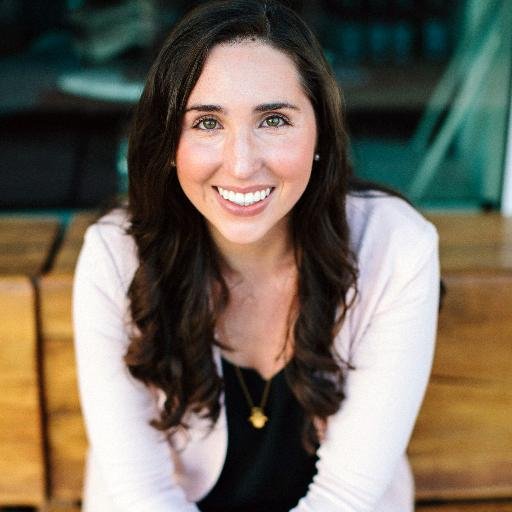 Get a workout in the morning of your interview.
Working out some of the adrenaline and endorphins will help you be more grounded during the interview. When you give you body a chance to release the excess energy, your mind will relax and stay clear too.
Get a workout in before your interview to stay grounded. @TCMillennial
Click To Tweet
Matthew & Joseph Moheban | Live 220
Our best tip would be to relax during the interview.
Your most important job in the interview is to build a relationship with the interviewer, which you can't do if all you're worried about is answering questions "correctly" and how you sound. This obviously takes preparation, but if you're relaxed and can be yourself, you'll be able to focus on the little things like generating small talk, making the interview a 2-way conversation and asking memorable questions.
Doing these things right will hugely diminish the emphasis an interviewer places on answering questions perfectly.
Relax and focus on building a personal relationship with the interviewer.
Click To Tweet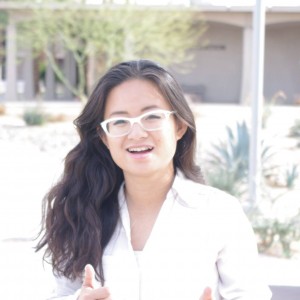 Already act as if you have the job and come from the place where you've already been chosen.
Confidence comes not (just) from years of experience or credentials but truly acting from a place of already being there. If you already got the job, how would you have gotten it? Would you hesitate about contacting CEOs? Or just go for it? Would you hesitate an instant about promoting yourself? Probably not, so rather than waiting for someone else to believe in you first, believe in your self first, and the rest will follow.
Build confidence by acting like you already have the job. @lilinsays
Click To Tweet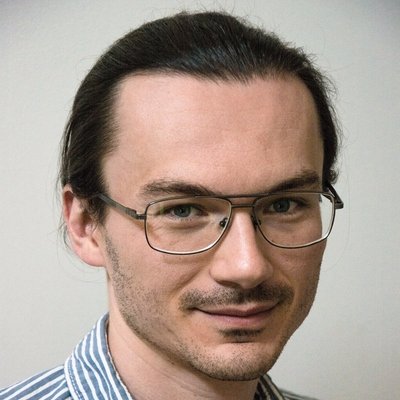 If you're asked if you've had hands-on experience with something, but you haven't, admit it. But here's the important part — don't just leave it at that. Highlight your most relevant experience and demonstrate you can catch up. This is not a yes or no question. It's a no, but… question. The interviewer probably knows you haven't done "that something" and is giving you a chance to assure them you'll get with the program.
Here's an example.
Interviewer: "Did you write any press releases in your previous job?"
You: "No, but I took over our in-house newsletter from a colleague. I also made minutes and proofread memos that were circulated among our team and shared with our investors."
The exact experience? No, but… Experience with writing copy? Check. Professionalism and appropriate tone? Check and check. That's what they want.
Listen, your resume passed muster. If lack of some particular experience was unacceptable, you wouldn't have been invited to the interview. Simple as that. All you have to do now is help the recruiter feel you're a bet worth taking. Just hedge it for them!
Help the recruiter feel that you're a bet worth taking. @uptowork
Click To Tweet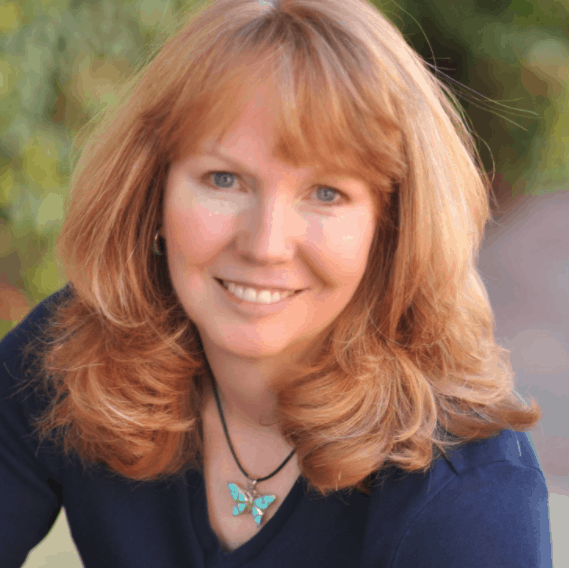 When you read the job description, note the characteristics or skills the employer is seeking and then match yourself to them. Be ready to tell stories that illustrate your skills—don't just tell an employer that, 'yes, I am a hard worker.'
Instead, explain how you're a hard worker, as in, 'I noticed that your job description mentioned the hard work involved in this position. You might be interested to know that last year I worked on three projects simultaneously while also …' or any story that illustrates how/why you have the skills or knowledge the employer is seeking.
Be ready to tell stories that illustrate your skills. @KatharineBrooks
Click To Tweet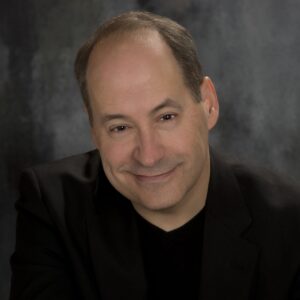 I have interviewed 1000's of candidates when I was a Vice President in corporate America and here is what I saw too often:
1. Candidates did not do enough research on the company and what the company did. Do you homework and look the company up on their website, LinkedIn, and Google. Be thorough. The more you know, the more credibility you have. If you don't do your homework, you make a negative impression.
2) Candidates did not know what they were looking for in a job or a position. They did not have criteria in their search. Decide what it is you are looking for you cant hit a target if you don't know what it is. What is it that you want? Express that clearly in your interview answers.
3) Candidates had resumes that were vague and included odd terms and titles. When asked, they could not explain them very clearly. Don't make up weird or odd descriptions and always be prepared to thoroughly explain anything that appears on your CV.
4) Don't be negative or complain about your old job, old boss, or old company. We don't want to hire some one who isn't positive.
Be ready to tell stories that illustrate your skills. @Motiv8er
Click To Tweet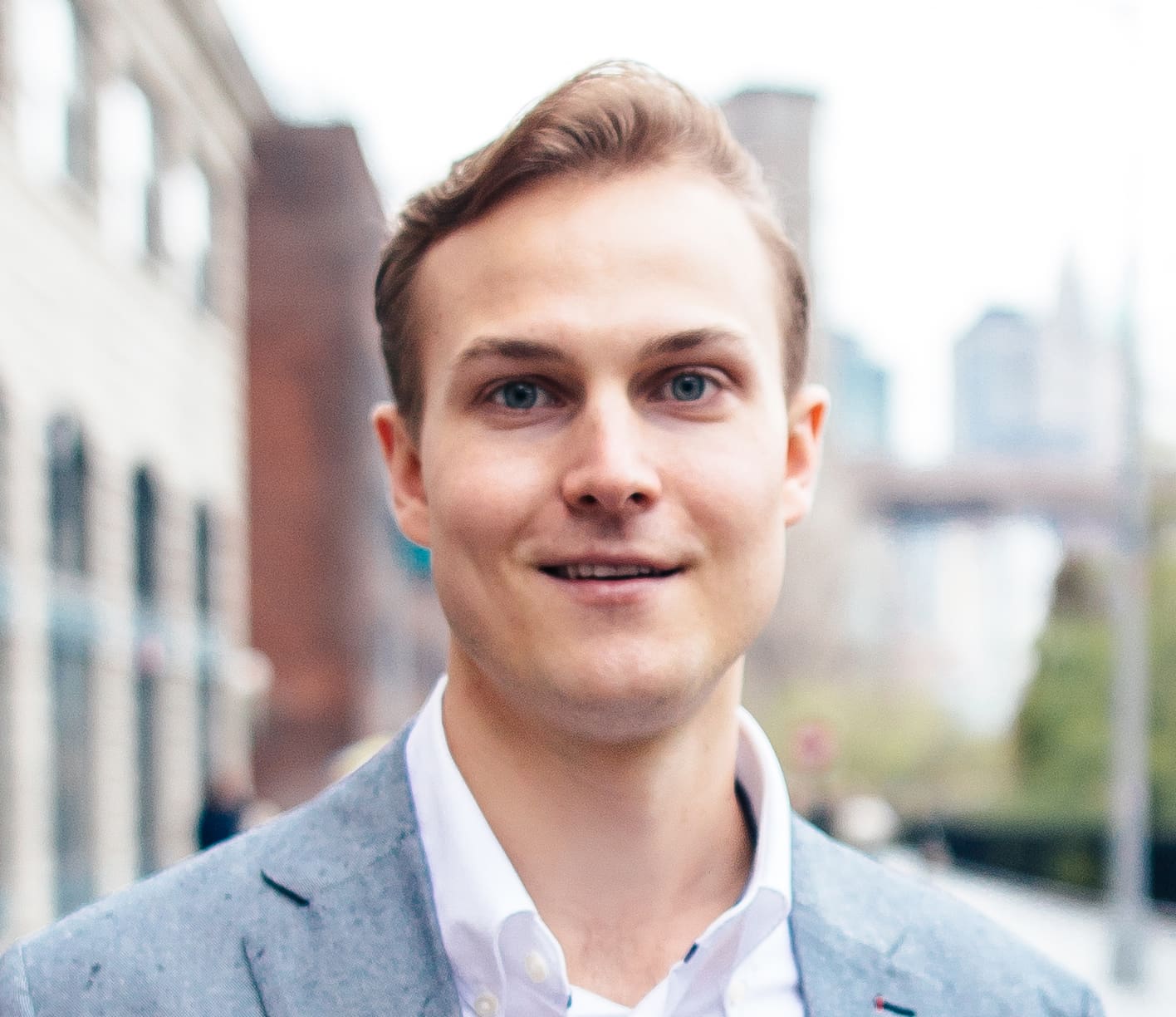 The best interviewers are the ones who quickly build personal connections with the person sitting across the table. They leverage psychology to create a rapport and control the direction of the conversation.
Here is one research-backed principles you can leverage immediately:
Conversation Ratio
Researchers at Harvard ran a study where they scanned people's brains as they talked about two things – themselves or other people. Participants were paid out depending on which questions they chose to answer.
People were willing to forgo 17% of their earnings in order to answer questions about themselves
That number increased 25% when they knew someone else was listening
Additionally, a separate Harvard study found that when people speak about themselves, the reward centers in their brain go crazy. These are the same areas that are associated with primal rewards like food, sex, and even cocaine.
The bottom line? People love talking about themselves.
By encouraging your interviewer to spend more time talking, you "hack" their brain into associating positive feelings with you.
I aim to have my interviewer make up 70-80% of the conversation during the interview by naturally weaving in questions about the company, their role, and their personal life.
The best interviewers in the world use psychology to quickly build relationships. @abelcak
Click To Tweet
 Ready To Turn More Interviews Into Job Offers?

Get my free master class on the psychology of world class interviews, including two principles you can use to "hack" your interviewers brain and land more offers.