I don't know the last time you created a career goal. But I bet I can guess the first.
It was when someone asked you for the first time, "what do you want to be when you grow up?" Now, what you said then has probably changed. But that's not really important.
What is important is that you've continued to create new goals that help you move your career forward! It's also important that you've changed how you answer that type of question since, as an adult, you'll likely continue to get asked an interview question that's almost the same. You know, "Where do you see yourself in 5 years?"
But even outside of interviews, having career goals can help guide your career in the direction you want it to go. You'll just need to make sure they are stated in a way that actually inspires you to carve out the time you'll need to achieve them.
And in this post, I'm going to show you how by sharing a simple formula you can use to create career goals that get results! We'll also look at some examples that you can use for inspiration.
Alright, let's dive in!
What Are Career Goals?
Career goals are goals that you create to help guide the development of your career. And they're important to have. That's because career goals help you establish milestones that keep track of any progress you make on the journey of getting from where you are now and where you hope to be in the future.
How To Create Career Goals That Motivate You
I don't know about you, but I'm always a bit skeptical whenever someone tells me they have a career goal like "I want to make more money." How come? Because that type of goal always leaves me with more questions.
What counts as "more money" to you? Is a $1 raise enough? By when do you hope to make more money? Next week? 3 years from now? How will you make it? At your current job? From a side-hustle?
You see where I'm going here, don't you? That kind of goal is so vague and uninspiring that it won't motivate you to do anything! It's like wishing for a bag of money to magically fall from the sky.
Luckily, there's a better way to make career goals that you can actually follow through on.
S.M.A.R.T Career Goals
If you're serious about achieving your career goals, then they should be S.M.A.R.T. – an acronym that stands for:
Specific

What is it exactly that you want?

Measurable

How will you know if you're progressing towards achieving the goal?

Achievable

Is achieving this goal realistic for you and your circumstances?

Relevant

Is this goal worthwhile for what you actually want for your life?

Time-Bound

By when do you hope to achieve this career goal?
Career Goal Examples
Now, let's look at some career goals examples using the S.M.A.R.T. formula for three different yet common scenarios.
Example #1: Fresh Grad
Improve my resume by identifying the keywords I'll need to include to get past Applicant Tracking Systems before the end of the week.
Research five companies where I'd love to work and find the best person to contact in the next two weeks.
Reach out by email to at least one person working at one of my dream companies per day. Set up at least three informational interviews before the end of the month.
Example #2: Career Changer
Optimize my LinkedIn profile this weekend so that it is clear that I'm transitioning out of insurance sales and into web development.
Upgrade my web development skills by taking a new online certification course. Complete the course within three months by studying for at least five hours per week.
Schedule phone calls with contacts at my three dream companies within the next month to get the information I'll need to create value validation projects for each company.
Example #3: Climbing the Corporate Ladder
Become the team lead of at least one new initiative in the next six months. Document all feedback and positive results to begin building a strong case for why I deserve a 10% raise. Schedule meeting with my boss to ask for the raise following the next round of performance reviews.
Develop my personal brand and become a thought leader on digital marketing trends and strategies by sharing ideas and content on LinkedIn and Twitter at least two times per week.
Get hired as a VP of Digital Marketing at a Fin Tech company with a starting salary of at least $145,000 within the next three years.
Achieving Your Career Goals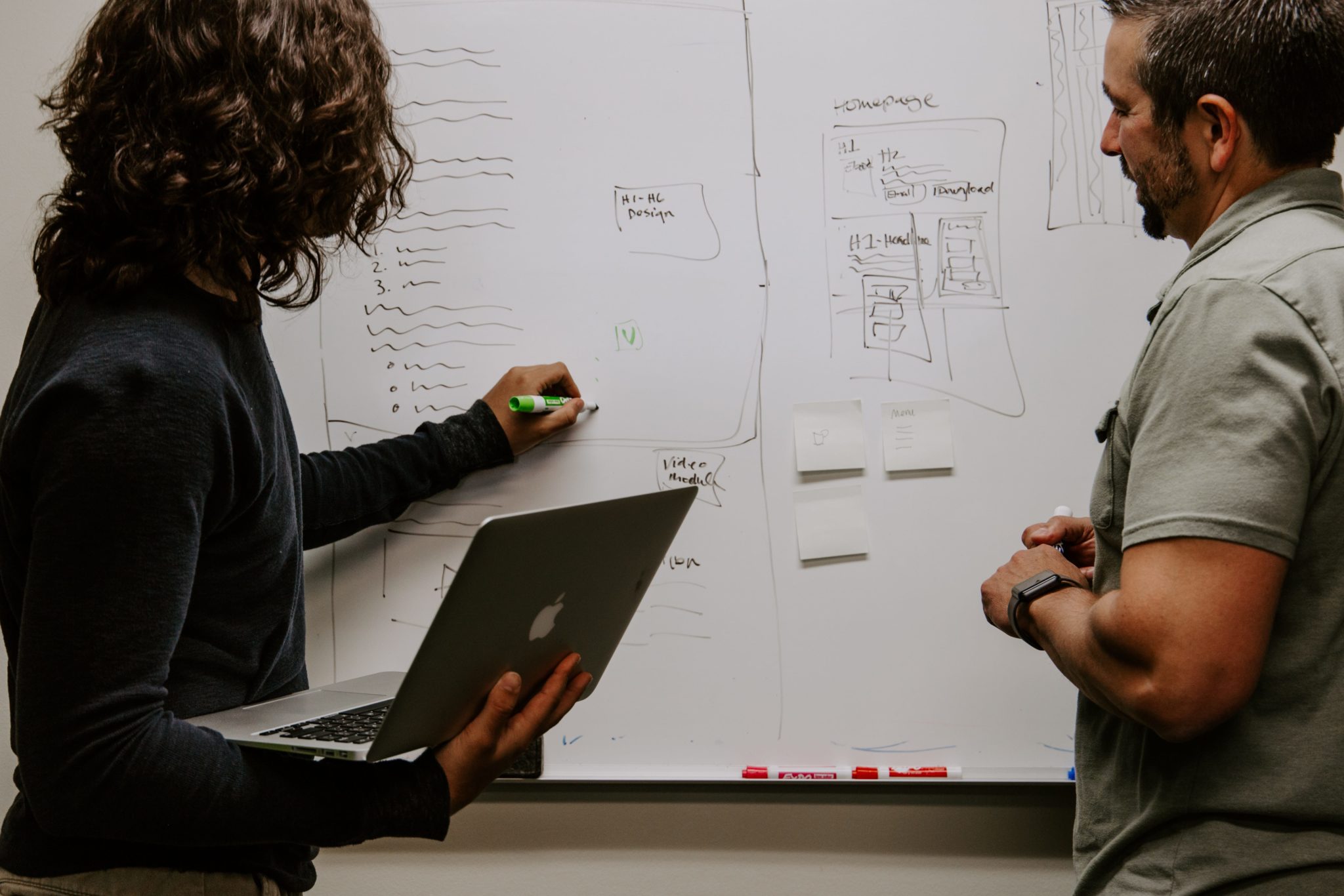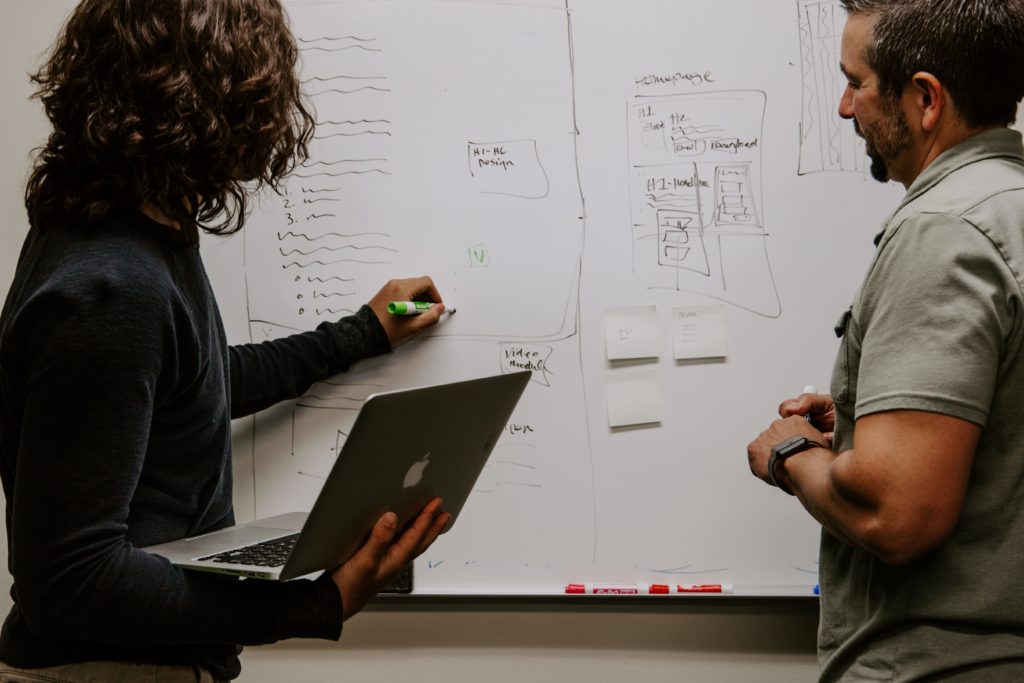 As you can see from the examples I just shared, it's quite likely that you'll have multiple career goals at once. So, how do you stay focused? Which goals deserve your attention most?
Ideally, you'll have one (maybe two) long term career goals that you then break down into short term career goals. What do I mean by that?
Long Term vs Short Term Career Goals
Let's quickly define those two terms and then look at a few examples of how you'd do the break down from long term to short term.
Long term goals are goals that you'll need a decent amount of time to achieve. Say, 1-10 years. For example, you might have a long term career goal like:
Become an executive at a Fortune 500 company within the next eight years.
Now, since that goal might take eight years to achieve, what do you do in the meantime? Well, one thing's for sure: you aren't just going to sit around waiting for that opportunity to fall into your lap!
You're going to focus on the smaller steps you'll need to take to work toward achieving that goal.
And those smaller steps are what we call short term goals, which you can achieve within the next week to 12 months. Some short term career goals that would help you move in the direction might include:
Develop the reputation of being a strong leader at my current job by volunteering to lead at least one big project per quarter
Taking two online courses per year to develop the soft skills essential to becoming an effective leader.
Find a suitable mentor by identifying and cold emailing at least five ideal candidates per week.
Start preparing to apply to go back to school in two years to get an MBA.
Key Takeaways
You're capable of attaining the career of your dreams. And career goals that are S.M.A.R.T. (Specific, Measurable, Achievable, Relevant, Time-bound) will help guide you along the way!
For the best results, break down your most important long term career goals into short term career goals.
Now, go start planning and achieving your most ambitious career goals!