Internships in college are one of the most important experiences that you can have. Internships shouldn't be viewed as a mandatory requirement, but as an opportunity. Internships are going to be, one of, it not the only, time in your life that you can try just about any career for three to six months and decide if you want to do it full-time. I strongly believe that you should secure an internship every summer while in college.
Below is my advice on how to land any internship you want.
Leveling Up Internships
Think of internships like levels. When I was in high school, I remember reading a blog post titled, "How I landed a 6-figure job as an English major." The main premise of the article was that his major had nothing to do with his success. He had worked 6 different jobs, each paying more than the last. As he went through college, he secured higher and higher-paying jobs until when he finally graduated and felt he earned his job due to all of the experience he built up over the years.
There is a lot of truth to this. You can't just expect to go through college never working and land a high paying job at Goldman Sachs or Google. That just doesn't make sense. Go on LinkedIn and look at all the people that work at top companies like Microsoft and McKinsey. Almost every single one of them did an internship somewhere else first. They worked at the first company which is usually less competitive, learned as much as possible, then took that experience to land a more prestigious higher paying internship or job.
With your internships, you should be willing to start with lower-paying jobs. For my first internship, I offered to work for free!
That is why I highly suggest you complete an internship every summer of college. During your freshman summer, you should be willing to work for free or a low paying internship while slowly working your way up.
Here is the type of company I recommend for each summer:
Freshman year- startup or local company
Sophomore year- any Fortune 500 company
Junior year- your dream company
You can always go for your dream company right off the bat, but I suggest working your way up.
Become Hyper Focused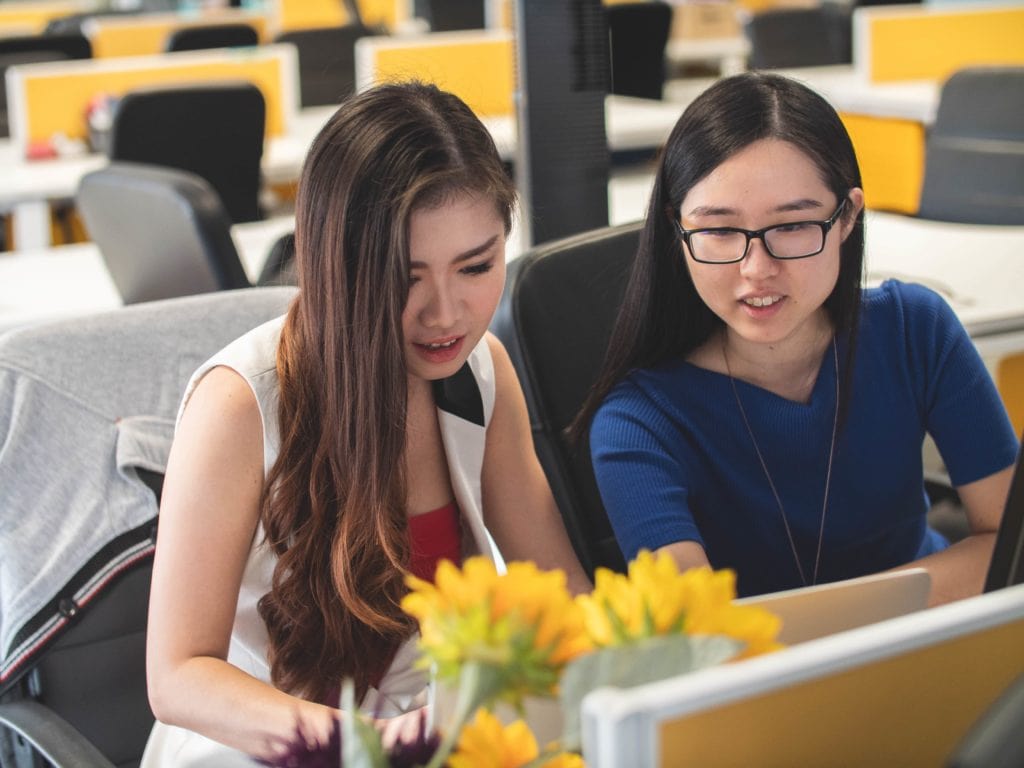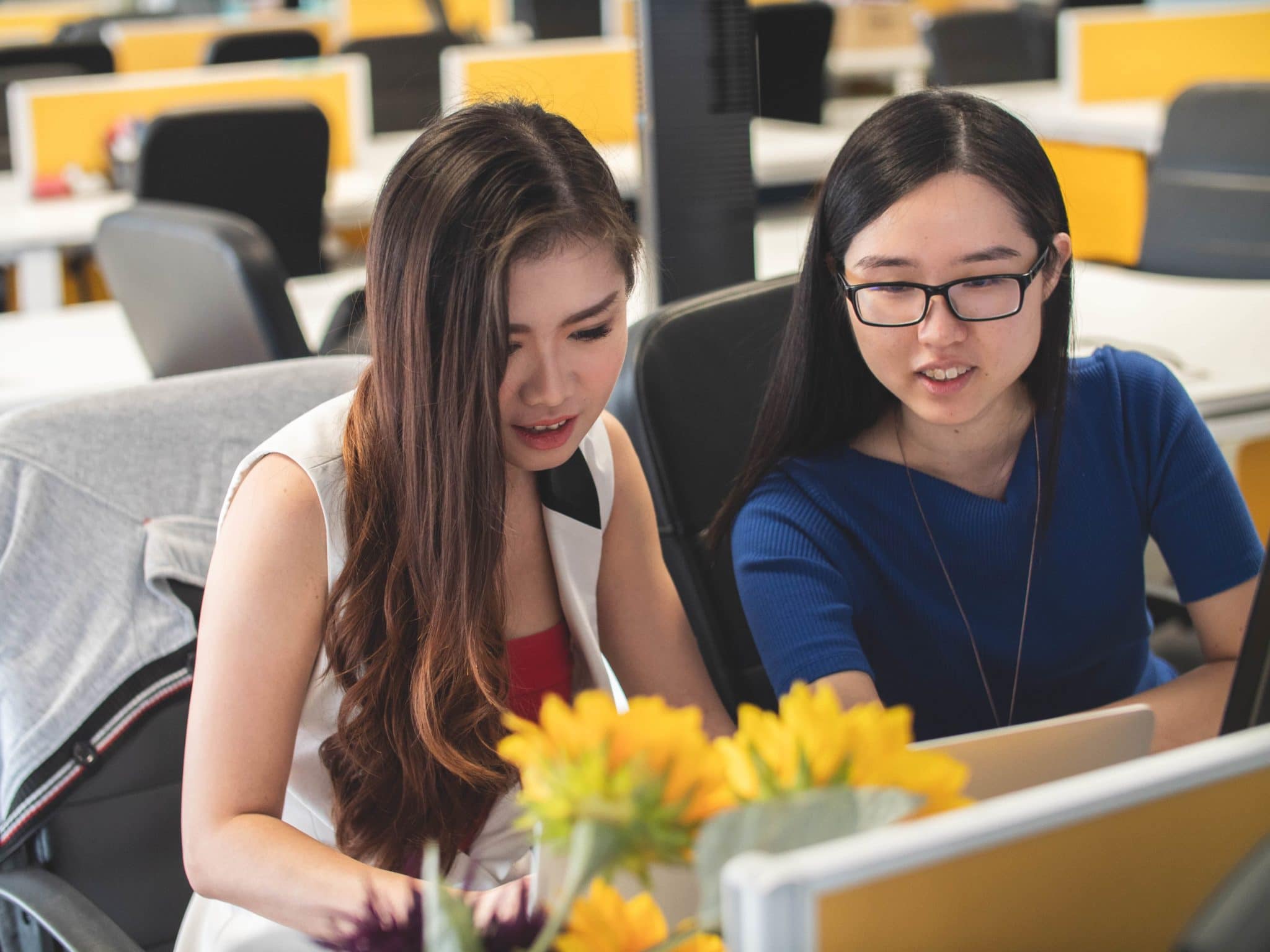 The approach I used to land interviews was a hybrid shotgun/sniper approach. The shotgun portion of the strategy is to apply to every single internship program that piques your interest. The sniper portion of your strategy is that you're only going to prepare extensively for 2-5 companies. This will give you the potential to land multiple internships, but will help to guarantee that you land one of your top choices.
#1: The Shotgun Approach
The first step that I took during my sophomore year of college was deciding that I wanted to work at a Fortune 500 company. I pulled up the S&P 500 Index (the 500 most valuable companies in the US), and I went down the list. For each company, I would go to their website and apply to every internship that interested me. I even applied to the ones that I didn't think I was qualified for because that is up to them to decide, not me. This approach helped me land interviews with Boeing, Coca-Cola, and Zappos. If I applied to over 100, I was bound to get a few. This was my shotgun approach.
#2: The Sniper Approach
My sniper approach was deciding that I was going to get an internship with Anheuser-Busch in their Global Management Trainee program. The GMT program was meant for juniors and only accepted 50 out of 5000 applicants every year. I knew I would have to be stellar and not just some random candidate. I was a sophomore going for one of the most competitive junior internships in the country!
I found out who all the recruiters were, then I cold emailed each one of them to set up a networking phone call. Before Anheuser-Busch even came to the Michigan campus, each of the recruiters knew who I was, plus I was able to find out what the interview process would look like, and what they looked for in candidates. I took what they said to heart and became the ideal candidate they were looking for: a risk-taker, a leader, and someone who wanted to work at Anheuser-Busch. Anheuser-Busch had 4 campus events- a career fair at the engineering school, the business school, and the liberal arts school as well as a tailgate. I went to every single one of those events to talk with the recruiters.
By the time the last event came around, every single Anheuser-Busch recruiter knew exactly who I was. I ended up being 1 of 2 sophomores out of the class of 50 juniors in the internship to be accepted. How did I land it? I was hyper-focused, more so than anyone else. When there are internships that are this exclusive, you need to work extra hard if you want to secure them. However, all the interview preparation I was doing for Anheuser-Busch trickled down and still helped me to land an internship offer from Boeing.
Networking
Microsoft receives over 10,000 applications for interns and new college hires every year. More than enough of those people are qualified for the job. How do they choose who gets it? It's the people who stand out.
As college students, standing out can be difficult. For example, think about the experience of students who want to be software engineers. Most students will major in computer science, have a 2.8-3.6 GPA, do the same projects in class, and join a couple of clubs. Sure, some students will have a 4.0 GPA or have started a company, but that is only 2-5 students in a school for 1,000's of software engineering jobs between Google, Amazon, Microsoft, Facebook, and Apple.
So how are all the other students landing them and standing out?
They get lucky
They network
A lot of students aren't going to network. However, referrals are one of the most powerful tools you can use for landing an internship. A referral is when someone at a company refers/vouches that you are a good hire. You only need one referral. And it doesn't matter who gives it, what the person's position is at the company, or the quality of the referral. What matters is that you have a referral that will help get your resume seen to get you an interview.
The Format To Follow To Get An Internship Referral
Find someone who works at the company you want a referral for
Ask for a phone call to discuss what the company is like
At the end of the phone call politely ask if they would mind referring you
There are three people I suggest asking for a referral through. The first type of person you will want to reach out to is anyone in your first-degree network or people that you personally know. The next type of person is anyone in your second-degree network. These are friends of friends and can be just as good as a first-degree person. The last person is alumni from your school. But how do you get to talk to them?
For your first and second degree connections, these should be straightforward because you know the person that works at the company or the person that can introduce you to someone that works there. However, school alumni can be a bit trickier. Your first step is to figure out who you want to reach out to. You can find people by searching [Company Name] [Position] [School Name] on LinkedIn. After you pick the person you'd like to reach out to, you can either LinkedIn message them or email them. If you decide you want to email them, you can use Austin's email tool to find their email or your school alumni database.
This is the email template and example I would use when reaching out to alumni:
Subject: (School) (Year) Reaching Out

Hello (Name),

[Introduce Yourself]

[How you found them]

[Personalize the email to them]

I know you're extremely busy and place tremendous value on your time, but if you have any free time in the near future I would love the opportunity to speak with you. I am free (insert when you're free), but I am most willing to work with your schedule.

Thank you for your time and I look forward to your response!

Best,

(Insert Name)
Example 2:
Subject: Michigan Senior Reaching Out

Hello Dan,

My name is Philip Ruffini and I am currently a senior at Michigan looking to break into product after school. I came across your profile on LinkedIn and saw you were a PM at Uber. I was originally interested in investment banking but decided it wasn't for me, so I would love to hear more about your experience going from IB to being a PM and what working in product for Uber is like.

I know you're extremely busy and place tremendous value on your time, but if you have any free time in the near future I would love the opportunity to speak with you. I am free after 2 pm pacific every day this week, but I am most willing to work with your schedule.

Thank you for your time and I look forward to your response!

Best,

Philip Ruffini
After you set up the phone call, take a genuine interest in talking to them and ask questions such as "What is the culture of X company like?", "What is your favorite part of your job?", "What is an interesting project that you have been apart of?" Towards the end of the phone call you can say, "I'm incredibly interested in X company, would you mind referring me for an internship?"
I've never had an experience where they said no.
Creating Internship Opportunities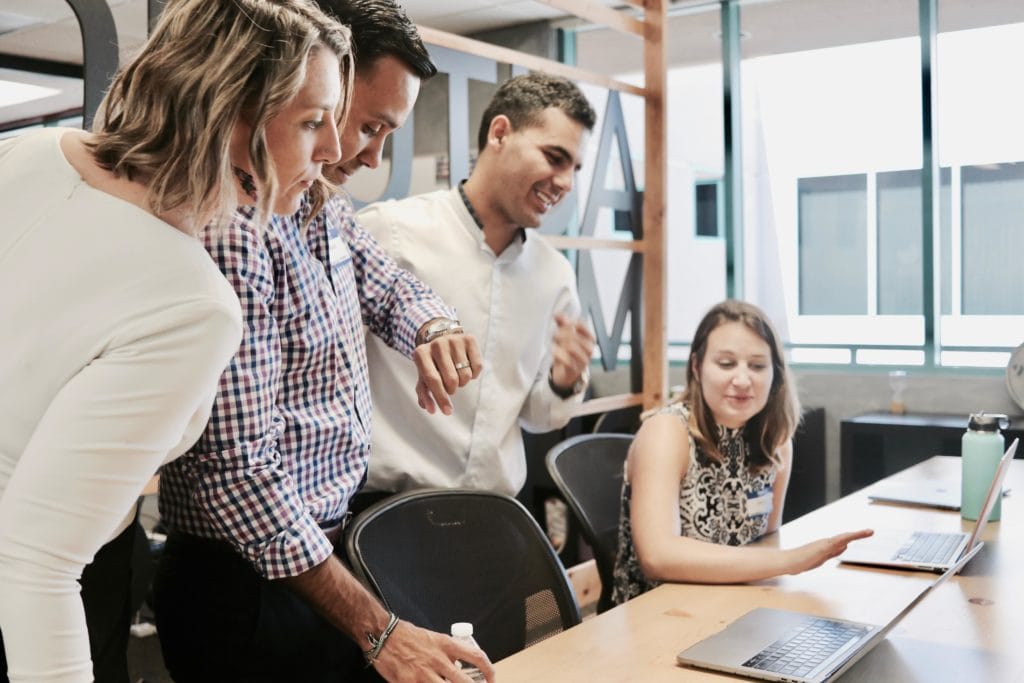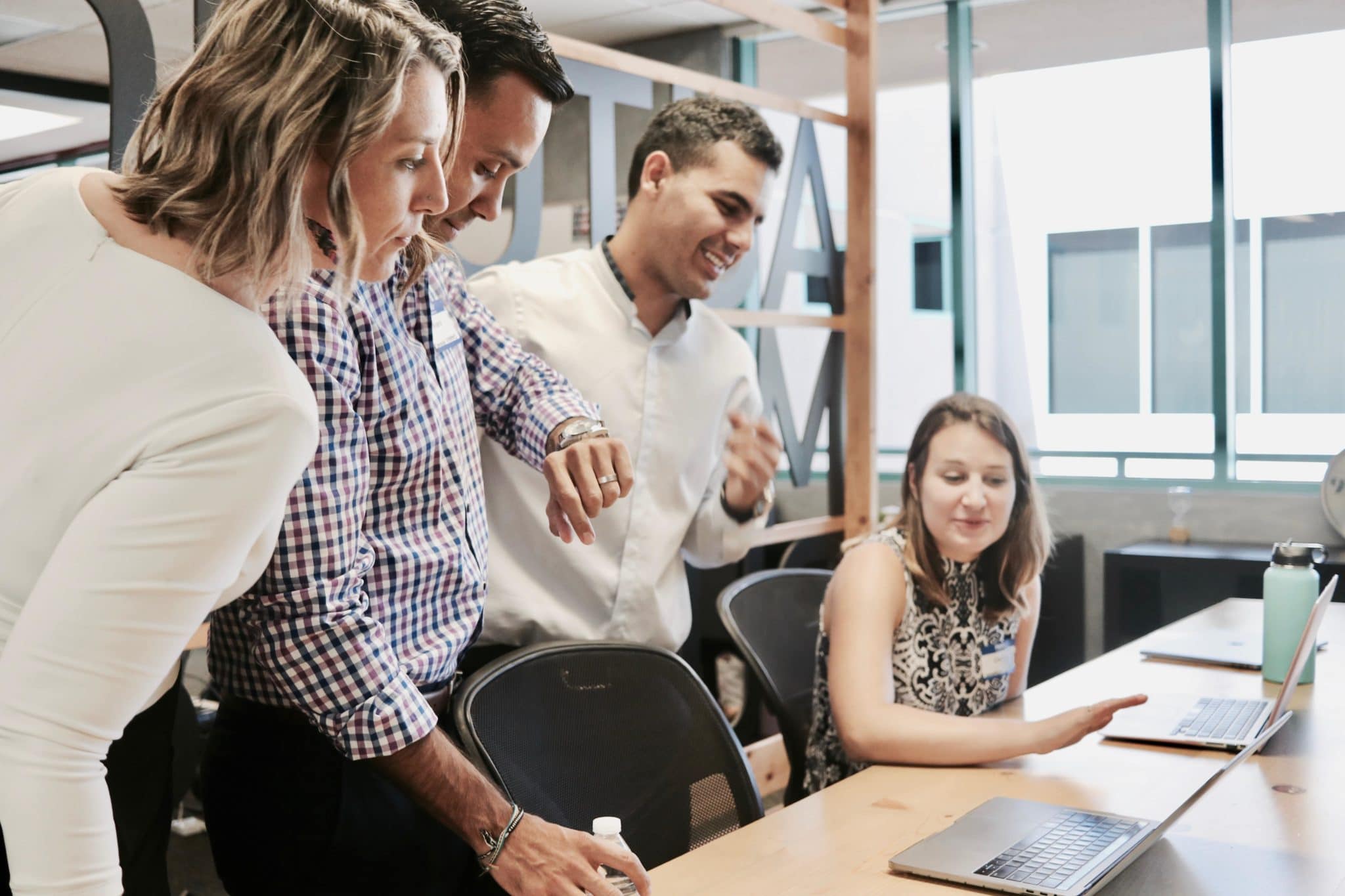 Never cross off creating your own opportunities. The first internship I ever got was through my therapist… That is right, my therapist. The first time I ever went to my therapist he asked me what I liked. I responded with snowboarding and business. He said, "Oh my cousin is a venture capitalist." I asked for his cousin's phone number, called the cousin later that day, asked about venture capital, then offered to work for him for free that summer just to learn.
The worst thing he could have said was no, but instead, he gave me a job and paid me $10 per hour. Offering to work for free is one of the best ways to get your foot in the door. From talking with employers, most are never going to make you work for free, but showing them that you are willing to, conveys just how much you want to be there. Also, the knowledge and experience you gain will far outweigh the monetary benefits.
A networking example:
A friend of mine had a networking call with a real estate firm. He was desperate to work there for the summer, but they didn't hire interns. So, he asked me for advice. I told him to provide value without being asked. What does that mean? I told him that he should spend a few hours researching the company, their website, their strategy, their Glassdoor reviews, and essentially uncover what they could be doing better.
I told him to compile 3 ideas he had for the company, put them into a slide deck, and outline a strategy on how to execute them. At the end of his networking call, he said, "If you have a minute, I have a few ideas for your company. I sent you the slide deck, and I'd love to talk about them with you." An hour and a half after the call started, the manager at the company asked him when he wanted to start his internship.
He didn't even need to interview!
My friend did the work before the manager even asked him to!
Two Ways You Can Create Opportunities:
Asking
Provide value without asking
I highly suggest you take the same approach my friend did, by providing value without asking.
Here are the steps to do it:
Step 1: Pick the company you want to work for.
Step 2: Find someone who's in a position to hire you. This will typically be a hiring manager or someone with the budget to pay you.
Step 3: Figure out what that person is in charge of. You can do this by finding their LinkedIn profile, finding blog articles written by them, or through the company website.
Step 4: Come up with 3 ideas that a person could implement. These could be marketing strategy recommendations, new sales techniques, new channels to find customers, or anything that would provide value to them.
Step 5: Create a plan. You should create a plan for each of your ideas, check out an example here: Create a Plan
Step 6: Get your case in front of them. Either set up a networking call, or cold email the case directly.
I hope these tips help you land your dream internship!