There was a time when job titles were simple — often expressed in a single word. You might be a doctor, a lawyer, a tailor, a carpenter…and so on.
But, while those long-standing professions are still common, there's a myriad of new job titles that have emerged in the modern career landscape — especially in the corporate sphere.
Today, you'll come across plenty of granular, multi-word job titles like 'Senior Customer Success Manager' and 'Director of Product Marketing.' Needless to say, job titles today have gotten a bit more complex and confusing.
That being said, listing the appropriate job title on your resume/job application is imperative, as it can increase your chances of making it past the initial applicant screening process. It can also be very helpful to know which job titles to query when using a job search engine.
So, In this article, we'll be examining:
What is a job title?
Different types of job titles
50+ examples of job titles in today's career landscape
To kick things off…
What Is A Job Title?
Simply put, a job title is the name of the position you hold within a company. In this name, you'll typically find terms that denote the tasks and functions you're responsible for. Additionally, there'll often be an indication of rank/seniority included at the beginning or end of the title.
For example, in the title, 'Director of Product Marketing,' we see that the individual ranks as a Director within the corporate reporting structure (more on that to come) and is responsible for certain tasks and functions related to the company's product marketing initiatives.
Different Types Of Job Titles
As mentioned above, job titles generally fall under two categories in terms of their significance. They can describe your work responsibilities (e.g. Product Designer) or seniority (e.g. Senior Manager) — and are frequently a combination of both (e.g. Senior Manager of Product Design).
When thinking about job titles, it's important to understand the underlying structure — i.e. hierarchy — they often adhere to. You've probably heard the phrase, 'climbing the corporate ladder,' and this is how that ladder is organized:
C-Level (CEO, CMO, etc.). The 'C' stands for 'Chief' — as in 'Chief Executive Officer.' These job titles are at the top of the corporate hierarchy, responsible for overseeing the company as a whole.
Vice President (VP, EVP, SVP). Next in line are vice presidents, who sit at the helm of various departments within the company (e.g. VP of Marketing).
Director (+Senior Director). A step further down we have directors, who can be thought of as upper-middle management within the reporting structure.
Manager (+Senior Manager). The 'lieutenants on the ground,' managers are often in charge of overseeing teams of employees, guiding them in line with the strategies passed down from above.
Associate. At the bottom, we have the associate rank, which is the company's 'front-line infantry' for handling day-to-day tasks and operations. This is often the starting point for newer, inexperienced employees — aka 'entry-level.'
Term Variations
In some companies, managerial job titles may contain the following terms (instead of the ones listed above):
Lead
Supervisor
Administrator
Head of…
And, within the associate rank, there are quite a few alternate terms that can be used, including:
Analyst
Assistant
Specialist
Coordinator
Technician
Representative
Lastly, the rank of a job title can be further specified by using prefixes and suffixes, such as:
Now, let's move on to some examples of professional job titles…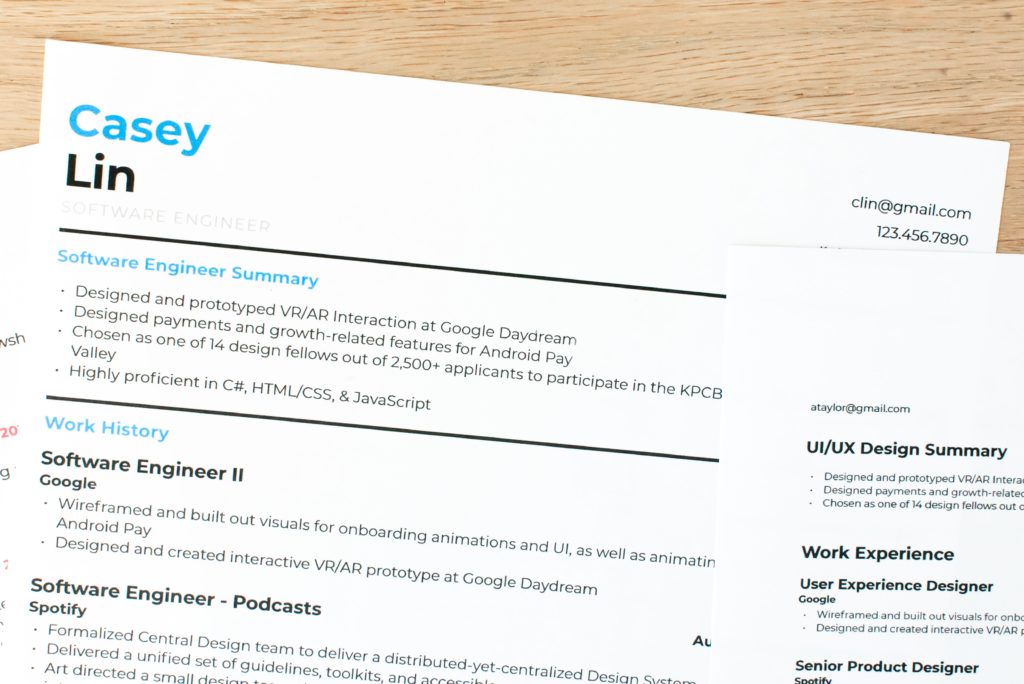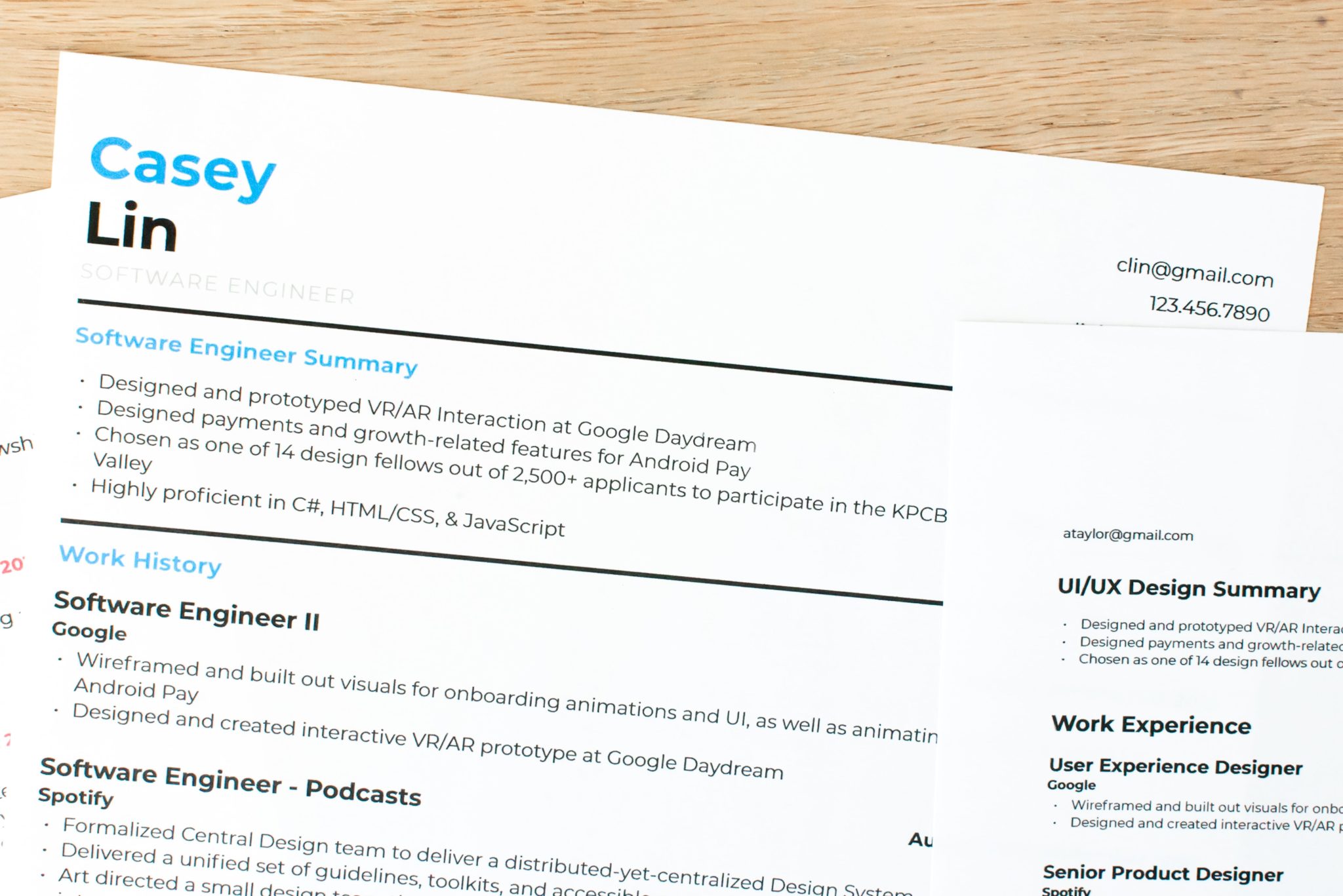 Examples Of Job Titles
It should be noted that the hierarchy above is particularly applicable to the corporate sector. Other industries may use different terms and title conventions, which is why this list is organized by industry and discipline.
Corporate Departments:
Sales
VP of Sales
National Sales Director
Regional Sales Manager
Sales Representative
Sales Associate
Marketing
CMO (Chief Marketing Officer)
Marketing Director
Sr. Marketing Manager
Marketing Analyst
Marketing Coordinator
Finance
VP of Finance
Procurement Director
Investment Analyst
Credit Analyst
Risk Analyst
Customer Service
VP of Client Services
Account Manager
Customer Success Manager
Customer Service Representative
Support Specialist
Operations/Human Resources
COO (Chief Operating Officer)
Director of Business Operations
Operations Supervisor
Sr. Manager of HR
HR Analyst
Information Technology
Director of Information Security
Software Engineer I, II, III
Full Stack Developer
Systems Administrator
Data Analyst
Other Industries:
Healthcare
Registered Nurse
Pharmacy Technician
Physical Therapist
Nursing Assistant
Clinical Laboratory Technician
Occupational Therapy Aide
Education
Administrator
Principal
Registrar
School Counselor
Teacher
Teaching Assistant
Hospitality
General Manager
Guest Services Supervisor
Concierge
Front Desk Associate
Server/Host/Hostess
Hotel Receptionist
Construction
Construction Foreman
Safety Director
Project Manager
Contract Administrator
Project Appraisal Engineer
Inspector
Now that we've examined job titles from the ground up, the final question is…
Why Do Job Titles Matter?
A job title is a highly symbolic term as it represents a lot about you from a career standpoint. It conveys what you do in your role, where you rank in your company, and also where you might be headed (i.e. moving up the ladder).
Job titles also play a critical role in job hunting and recruiting. Consider this: the average recruiter spends only a handful of seconds scanning a resume for specific keywords. So, even with the right experience, an unconventional/quirky job title could lead to your resume being tossed out.
Similarly, recruiters and hiring managers are searching for candidates on sites like LinkedIn by querying certain job titles. And, if you don't list one of the industry-standard titles they're searching for, they probably won't find you.
Given the above, it's easy to see why implementing the right terms and keywords on your resume/professional profiles is important for your career. And, on that note, be sure to check out the following resources to help you do just that:
How To Write A Job-Winning Resume
How To Write A Crazy Effective LinkedIn Headline
ResyMatch – Free Resume Scanner
And, finally, if you're in the market for a new job, don't miss my complete guide on How To Get A Job Anywhere With No Connections!