Resume Revamp
Finally, a proven 24 hour framework for efficiently creating resumes that actually get you hired. Get 80% off for the next 24 hours:
There is one mistake 90%+ of people make that costs them job offers and thousands in salary...
Their resume.
Problem is, most of the "expert" resume advice out there is vague, contradictory, or downright confusing. Worst of all, it doesn't get results. I know because I've been there.
When I started my job hunt, I did everything I was "supposed" to do. I made tailored copies of my resume, taking into account all of the advice from my parents, teachers, friends, family, and online career "experts."
I spent hours tweaking each one - adding this, removing that. Wondering if two pages was two long, changing the formatting, trying to decide if I should include my medical internship experience or the week long coding bootcamp I went to.
It was exhausting.
At the time my goal was to transition from medicine into the world of tech. I submitted my resume to 100+ companies using advice from the people above. I didn't hear back from a single one.
Over one hundred applications, zero interviews. Not great.
At the time I couldn't understand why nothing was working. I was doing all of the "right" things! Saying I was frustrated is a total understatement.
It wasn't until I spent two years dissecting the job process, followed by reviewing 300+ resumes from Cultivated Culture clients, that I finally figured out the secret to resumes that work...
Austin Belcak
Founder, Cultivated Culture
​Hi! My name is Austin, founder of Cultivated Culture.
Over the past two years, I discovered the "secret" to landing jobs at the world's best companies without applying online. That formula allowed me to transition from the world of medicine, with no digital experience, to landing offers at Google, Microsoft, & Twitter along with a 400% increase in salary.
Since then, I've helped people just like you land jobs at Apple, Amazon, Google, Microsoft, Deloitte, Accenture, ESPN, American Express, and more.
There are two reasons conventional resume advice doesn't work:
1. There is a huge misconception about the true purpose of a resume
Most people believe that the goal of your resume is to recap your employment / education history so the company can determine if you're qualified. Spoiler Alert: that's not the real purpose of a resume that will get you in the door and land you an offer.
2. A lack of empirical evidence and analysis behind the advice that "career experts" give
The majority of online resume advice either comes from personal experience as an applicant or as a recruiter.
The problem with the applicant perspective is that we don't always know which companies these people were applying to, in which industries, under what circumstances.
On the recruiter side of things, the scope can be narrow. If someone was a recruiter in the same industry, or for a single type of role, or even at the same company, it doesn't matter if they have 20 years experience or have seen 20,000 resumes come across their desk. Their advice is only going to be applicable to the scope that they worked in.
There is one key element missing from the perspectives above: data.
An empirical analysis of resumes and the success rates for the candidates associated with them.
Through Cultivated Culture, I've had the opportunity to review hundreds of resumes for people from all different backgrounds, applying to different companies across industries. People just like yourself.
I've helped those people land jobs at Microsoft, Facebook, and Google. I've also helped them land jobs at Deloitte, Nickelodeon, ESPN, American Express, as researchers in hospitals, and even managers of art galleries.
I get to see which resumes result in interviews and which don't. Which ones go on to land the offer while others fall short.
I spent months crunching all of the data I gathered from my clients and their resumes. Then I took the findings and baked them into a simple, concise resource with one goal:
To help you quickly craft resumes that land you more job interviews regardless of experience, industry, or role.
No more guesswork. No more applying online and never hearing back.
How Do I Know This Works?
Here are just a few of the companies that my clients have landed jobs at using my material:
My job search strategies have also seen over one million views on the publications like:
What Do I Get With Resume Revamp?
This course is designed to help you transform your resume into a document that will land you interviews and help you build relationships with people who can get you hired. Here's what's included:
5 video modules containing over 40 minutes of content

Revealing the resume mistakes that 99% of people make (which cost them jobs and $$$)

A breakdown of real people's resumes that have come across my desk - I'll show you what they did well and where they went wrong

The 4 key elements that every successful job searcher's resume includes

Leveraging your resume to differentiate yourself from other applicants and quickly build relationships with recruiters and hiring managers

A copy of the exact resume I used to land interviews and offers at Google, Microsoft, and Twitter along with a 500% raise

A plug-and-play template you can drop your experience into and begin landing interviews



By the end of this course you will have a deep understand of how employers think about resumes, and how you need to craft yours in order to land more interviewers and quickly build relationships. Here's a deeper look at every module included in the course:
Module 1: Resume Mistakes That 99% Of People Make
---
Objective: Reveal the mistakes that 99% of job searches make on their resume which causes them to lose out on interviews and offers.
Discover why most "expert" resume advice out is completely wrong and will probably cost you a shot at the job (plus what to do instead)
Breaking down the true purpose of a resume (Hint: it has less to do with job history than you think)
Dissecting the 6 most common resume mistakes people make that cost them interviews (Fun Fact: every resume that's come across my desk has at least two of these)
88% of recruiters reported that one resume mistake causes them to throw out a resume. Another common mistake caused 76% of recruiters to shred an application. We'll walk through both and more.
Module 2: What To Avoid - Dissecting Real Resumes From Former Students
---
Objective: I'm going to walk through four real live resumes that have come across my desk. We'll break down their mistakes, highlight what they did well, and then I'll show you how that applies to your resume.
Dissect 4 real resumes from previous Cultivated Culture students - I'll walk through their mistakes so you can avoid them during your job search
Module 3: The 4 Elements Of A Resume That Will Get You Hired
---
Objective: I analyzed hundreds of resumes to determine what factors allowed people to successfully land interviews at top companies like Google, Microsoft, Amazon, Apple, and more. The successful ones all included four things in their resume.
A highly unconventional trick that will help you build a relationship with your recruiter or interviewer within 10 seconds of them reading your resume (this led to a VP of Sales at Google and a GM at Microsoft to proactively email me after our interview)
Discover the one piece of information most people fail to include that leads to 85% more interviews
How to effectively design your resume so that information leaps off the page and gets the conversation started (have you ever wondered whether or not you should have your resume professionally design? I'll tell you.)
Module 4: The Revamp Resume Formula
---
Objective: This module wraps up everything we've learned in the previous three modules into a step-by-step framework that will allow you to efficiently craft resumes that get you responses and land you interviews.
A full walk through of the resume I used that landed me interviews and offers at Google, Microsoft, Twitter, and Uber, along with a 400% increase in salary [Downloadable Copy Included]
A plug-and-play resume template that you can download and copy/paste information into and start landing interviews [Template Included]
BONUS: A quick "hack" you can use when applying online to increase your chances of beating the keyword scanning software
Here's What People Are Saying
I was trying to transition from my career as a Call Center Manager in to a new career as a Front End Developer. I was applying to 10-20 positions a week, and constantly facing rejection, or even more common, I didn't hear anything at all.
​
I used Austin's advice to meet individuals at the company I wanted to work for and gain a referral that got me a call back and an interview just 2 days after being referred. I used Austin's interview preparation techniques to rock my interview, and I was offered a position as a front end developer to work for my first choice company."
Rick M. Front End Developer
I landed a job as a Jr. PM. For a bit it looked like I might have had to settle for a $15k/year cut, but with your help I scored a $5k/year raise. The new job is letting me work from home with the exception of the first four work days per month, when I will fly out and work face-to-face with the client."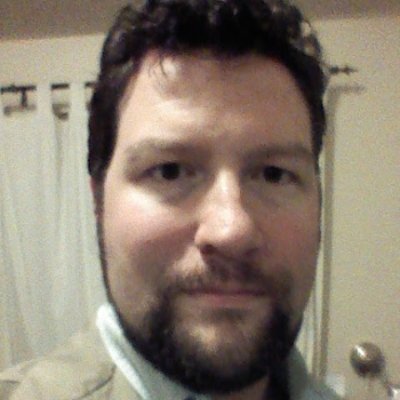 Mason E. Project Manager
Thanks to Austin, I landed jobs at Amazon and Apple!"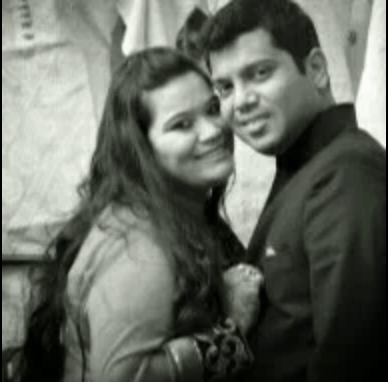 Abhishek C. DFM Engineer, Apple
Not only did Austin help me clarify which choice made sense, he taught me a way of assessing the risk of both jobs to make the smartest decision. That in itself, not only applied to finding a job, but applies to all my future life decisions. Something I'll have with me for the rest of my life :) Thank you Austin!"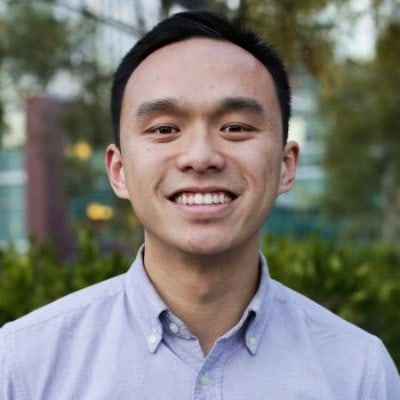 Jeff L. Data Analyst
Resume Revamp Usually Costs $49.99, But If You Order In The Next 24 Hours You'll get 80% Off:
Normally $49.99 now $9.99 for the next 4 hours:
Frequently Asked Questions
Have Questions About Resume Revamp?
I've included answers to the most common questions below, but everyone's situation is different and I want to make sure you have all the information you need to make a good decision!
With that in mind, if you have questions that aren't answered below, feel free to shoot me an email and ask me anything Revamp-related:
---
Will This Course Continue To Be Updated & Will I Get Access To Future Versions?
You bet! This course will be updated regularly as feedback comes in from students who have taken it. You'll have lifetime access to every new feature and update we release for the course.
---
How Is Resume Revamp Different From Other Resume Advice / Courses?
This course is takes an unprecedented approach to crafting your resume. It combines the knowledge gained from a detailed analysis of hundreds of resumes across industries and experience levels with the personal experience I gained from applying to 200+ companies and 50+ interviews at places like Google, Microsoft, Twitter, and more.
The goal of this course is to help you focus on actionable advice that will effectively land you interviews and offers regardless of your background, experience, industry, or target role.
---
A Lot Of Your Content Is Focused On Tech. Will This Work For Someone Who Isn't In The Tech Industry?
Absolutely. This course has helped people land interviews and offers across industries including consulting, finance, the arts, healthcare/medicine, and more.
---
How Much Time Will It Take To Finish The Course?
The course is self paced, meaning you can take it at your own speed. That said, if you're taking notes and really digesting the content, it should take you between 3-4 hours to complete. This does not include the time it will take to update your resumes with the advice in the course.
---
How Do I Take The Course? Is It A Physical Product? All Online?
The course is 100% online which means that you can access it from anywhere, at any time, on any device. It's incredible easy to start a video on your computer and then fire it up on your phone on your way to work.
Giving Back With Cultivated Culture
Giving back is a huge part of the Cultivated Culture philosophy.
I am a firm believer in giving back. Some of us are more fortunate than others. We were afforded opportunities that others might not have had the luxury of enjoying:
A college education, 3 daily meals on the table along with a full pantry, unconditional support from two parents, etc. I'm a firm believer that everyone should have the opportunity to pursue their dreams. Whether that is running the family plumbing business, working for NASA, or starting a company, nobody should be excluded from these opportunities as a result of a background they had no control over.
I'm also very passionate about our planet. Fishing, tree climbing, and beaches were a huge part of my life growing up. Unfortunately, our planet's environmental security is no longer a sure thing.
With that in mind, I am donating 5% of Cultivated Culture's gross profits to the following organizations (2.5% per organization):​
Change The Equation is leading the movement to ensure every young person in the U.S. is STEM literate, regardless of background or upbringing.
They collaborate with schools, businesses, communities, and states to adopt and implement excellent STEM policies and programs.
This leads to more opportunities for everyone.
Oceana is a group of leading foundations – The Pew Charitable Trusts, Oak Foundation, The Rockefeller Brothers, etc. – focused solely on oceans.
Right now our marine resources are being rapidly depleted by pollution and over-fishing. Restoring our oceans has the potential to feed over 1 billion people healthy seafood meals on a daily basis (without reducing our natural resources).​
© 2017 Cultivated Culture, LLC