Resume Resources Proven To Land You More Interviews & Offers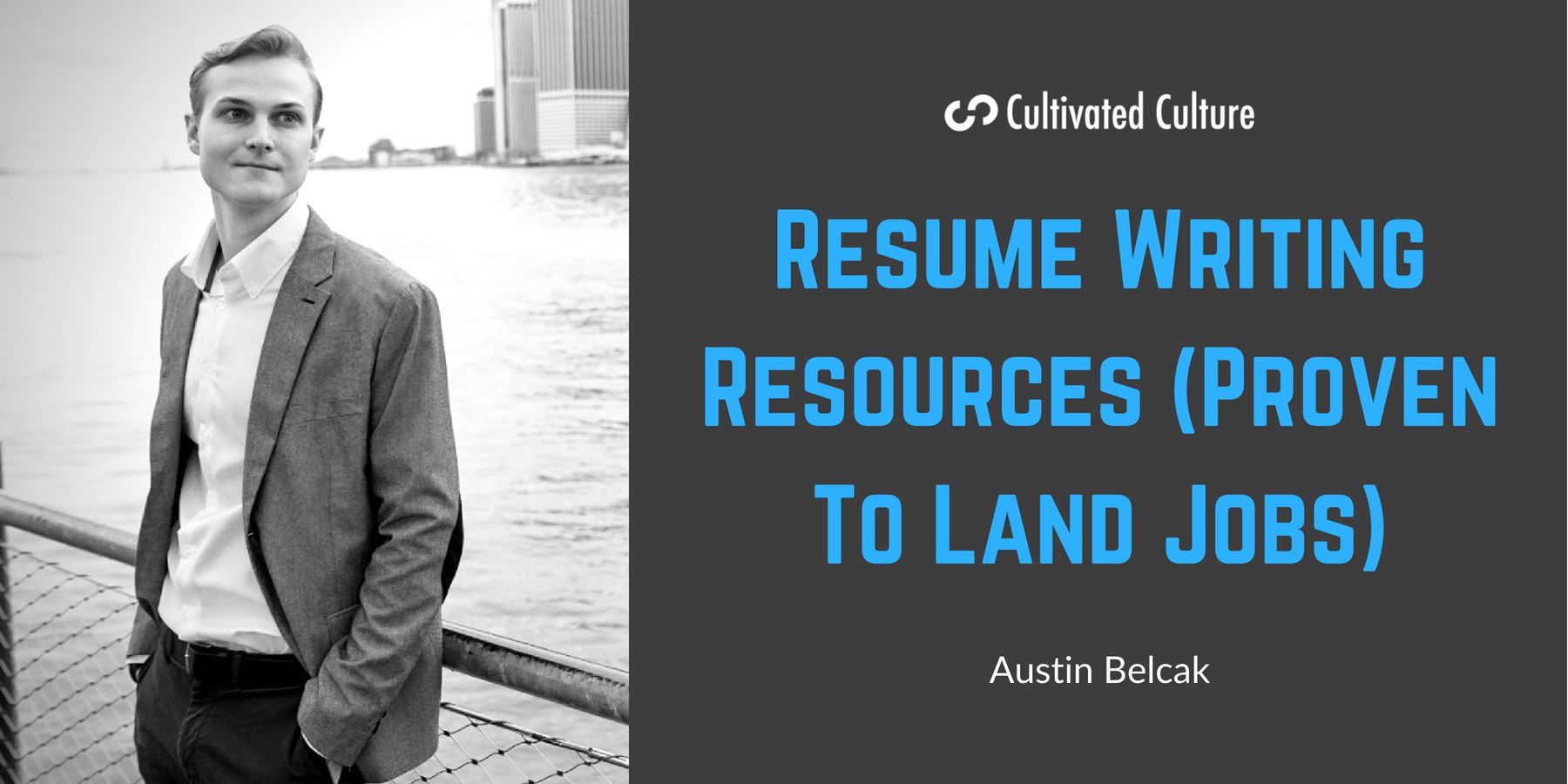 Hi there and welcome to Cultivated Culture!
My name is Austin and during my job search I applied to 300+ open roles at close to 100 different companies across industries. That volume of applications gave me an amazing opportunity to split test every single aspect of my resume including formats, content, and styles.
I ran pseudo-scientific studies (controlling for variables where I could, logging/measuring the data I collected, etc.) to determine what ingredients created the most effective resume that landed interviews and offers at a consistent rate.
By the end of my 18 month job search, I used this resume to land jobs at Google, Microsoft, & Twitter – but that's not where this ends. After starting Cultivated Culture, I've had thousands of resumes come across my desk where I've applied the same principles of testing, analyzing, and tweaking. These templates that have resulted from these tests have landed people jobs at Amazon, Apple, Google, Facebook, Goldman Sachs, Sequoia Capital, Deloitte, ESPN, and more.
In this post (which is only available to CC subscribers), I'm going to share:
Access to my Rapid Resume Revamp video course to help you craft an efficient and effective resume with one goal in mind – to land more interviews and offers
An exact copy of the resume that I used to land jobs at Google, Microsoft, & Twitter
A boilerplate "Plug & Play" template where you can simply apply what you learned in my article on how to write a resume, paste in your experience, and start landing jobs
A live resume review with a CC community member, myself, and my good friend Ketan Anjaria who runs a community of 15,000+ job seekers
Let's dive in!
Access To My Rapid Resume Revamp Video Course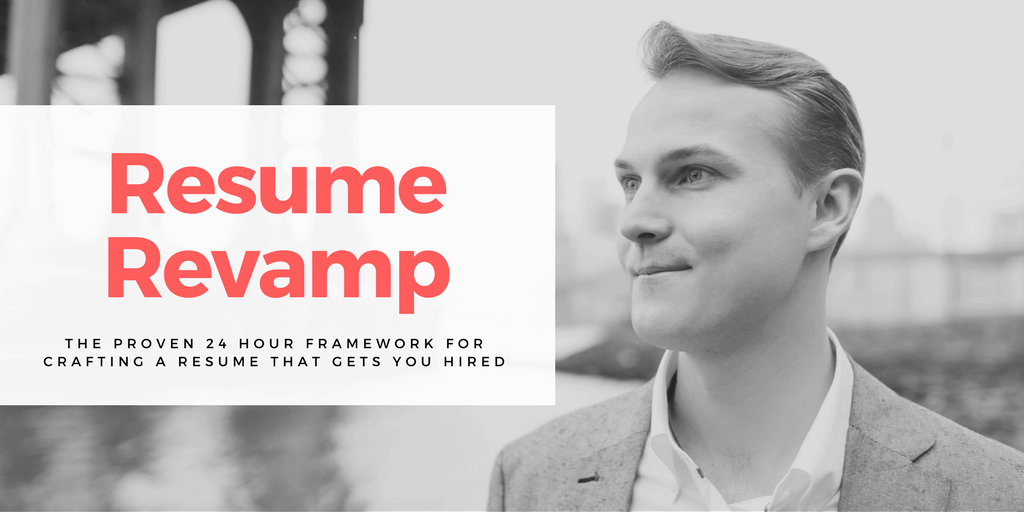 Resume Revamp is my four-part video course that lays out a plug-and-play framework to help you efficiently craft resumes that will land you more job interviews and offers. Here's what to expect:
A deep dive behind the scenes of the mistakes 95% of people make that causes their resume to get tossed in the trash
Breaking down real resumes from Cultivated Culture students. I analyze what they did well, what they did wrong, and show you how you to apply those learnings to your resume.
Revealing the 4 elements that my data has proven to be present in the best resumes with the highest interview-to-job-offer ratio
A complete walkthrough of my Rapid Resume Revamp formula that will help you craft amazing, effective resumes in as little as 30 minutes
Bonus – A little trick to help you hack Applicant Tracking Systems and land more interview from your online applications
Click Here To Access Resume Revamp
---
The Resume I Used To Land Jobs At Google, Microsoft, & Twitter

Here is a link to a Google Drive copy of the exact resume I used to land jobs at Google, Microsoft, & Twitter without any traditional experience. Use this as a reference for structure (notice which sections are present and where they are located) as well as how to write your bullets and content for each section:
Click Here To Download A Copy Of My Resume
---
My Proven "Plug & Play" Resume Template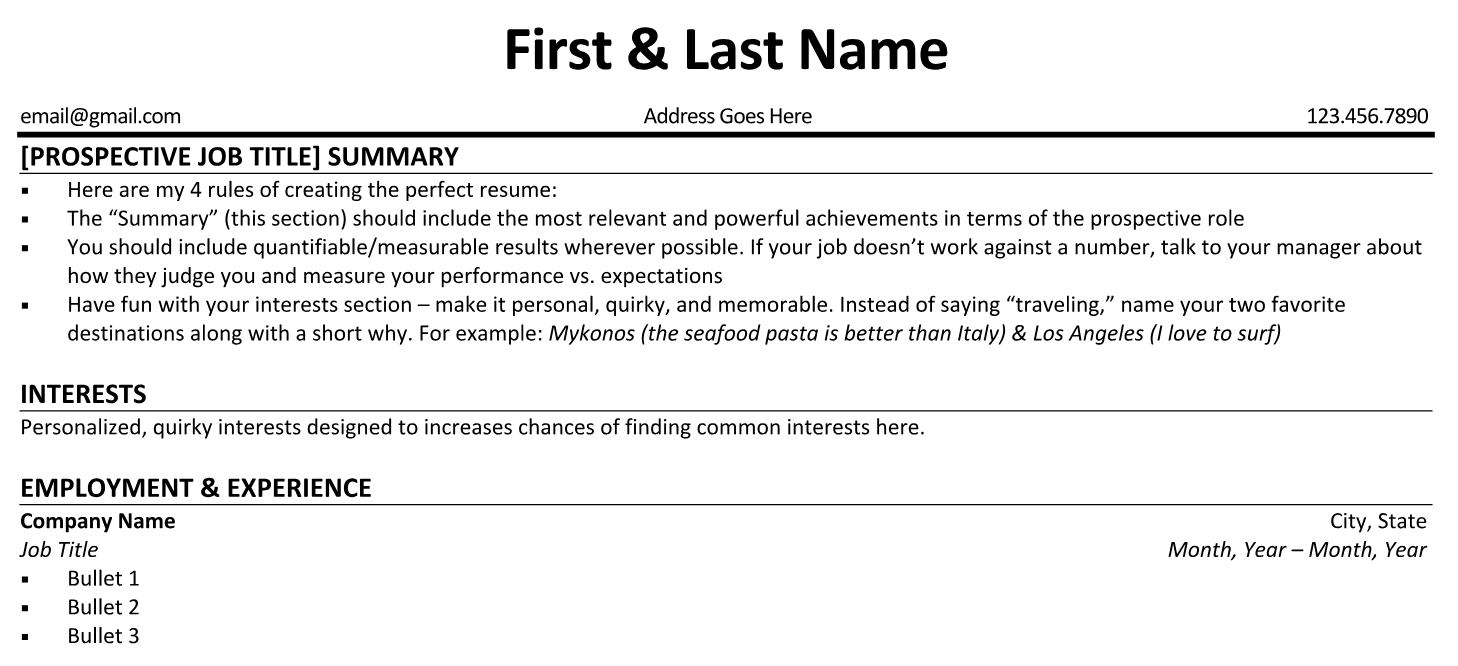 Here is a link to a pre-formatted, plug and play version of the resume above. It's ready to go, all you need to do is paste in your experience and tweak it using the tactics mentioned in Resume Revamp and my article on How To Write A Resume:
Click Here To Access The Plug & Play Resume Template
---
Live Resume Review Session With Austin & Ketan
After reading all of this information, you may be thinking, "Great, but how does this apply to me? Where do I even start?"
I completely get it so I wanted to share a live resume review that we hosted with Laura (a Cultivated Culture community member), Ketan (CEO of HireClub), and myself!
Laura was a strategist for a small digital marketing agency. She was feeling completely lost in her job search, especially crafting a resume that would help her accomplish her goal of working in content to build experience that would eventually allow her to head up an entire communications and marketing department.
In this session, Ketan and I break down Laura's resume – what she's doing well, where she could improve, etc. – and we share a bunch of strategies that you can apply directly to your resume to help you land your dream job!
If you have any questions as you're going through this content, I am always around to help. Don't hesitate to reach out to me: austin[at]cultivatedculture.com!